Everything You Need to Know About the New SAT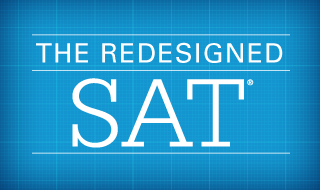 With school back in session and preparation for college applications in full swing, most juniors and seniors have one thing in mind this particular fall: the new SAT. After announcing that major changes would be made to the college admission test two years ago, the College Board will implement the redesigned SAT for the first time on March 5th of 2016. However, you can still take the current SAT until January 2016.
Because most college applications are due in late fall of the current year, the redesigned SAT most directly affects current juniors, the Class of 2017, and every graduating class after. Seeing that the SAT is a crucial part of the college application process, and usually a part that takes place before the process begins, many juniors are wondering just how much is changing to this important exam.
The College Board states that their biggest goal in redesigning the SAT is to make sure the test is "highly relevant to your [high school students'] success." The changes made to the SAT are meant to equip prospective college students with knowledge that is applicable in the real world, including "important, widely used words and phrases found in texts in many subjects," and "math that matters the most," which contains math that is most useful in post-college careers. Ultimately, they have created questions geared toward "real world context," which drives their real-world, post-high school and post-college knowledge objective home.
For more information, visit the official CollegeBoard website or for an extensive look at each component of the exam, check out the booklet for test specifications. These links also provide a more detailed look at the redesigned SAT:
Register for the SAT online [here]. 
Leave a Comment