SIS: What You Need to Know About the New Grade System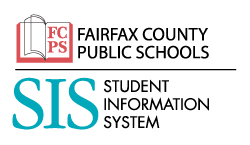 Along with the many changes West Potomac as well as Fairfax County faced this year, the new attendance and gradebook system, SIS, has sparked great opinion among parents, students, and staff.  
According to the FCPS Website, "FCPS 24-7 Learning Parent View will provide access to view all of your child's available courses and content, Family Connection to view Academic and Career Planning (for Middle and High school students), and Bus Stop Information. You can also update your child's Emergency Care Information through [email protected] [a system for updating student information]. SIS Parent Account will provide access to view your child's student information, including attendance, report cards, class schedules, gradebook (for Middle and High School students), course history, discipline, health, and school information, establishing another form of communication between home and school." For teachers, it places attendance and gradebooks for all of their classes in one place.
As soon as the school year began, many teachers faced some challenges getting accustomed to SIS.
"I've tried [and failed] three times to take attendance," says Maura Neumeister, a teacher in the mathematics department. She also wishes students had their own login.
Since the main focus of SIS is for parents to have an account, it is "inaccessible" for students. However, Neumeister said that she does like that everything is in one place, and she is looking forward to taking out the kinks.
"Even though my parents have the access, it just makes me feel more obligated to keep my grades up", says sophomore Alyssa Thomas in spite of this 'inaccessibility'.
English Teacher Zachary Reves was on a task team this summer to learn as much about the new program as possible so he could educate his fellow English Department members during the teacher in-service week before classes began.
"This new system has a lot more access to information to help students." he says.
He, and other teachers, now have access to their students' grades in all subjects. This allows him to suggest to his third period students, for example, to make better use of their time by visiting with a teacher in whose class they are struggling during Wolverine Time.
Though teachers are experiencing a learning curve with the new system, the benefits for them, parents, and students far outweigh any headache they may experience.
"I think it's a better idea and it's more practical," sophomore Alyssa Thomas continues. "If I wanted to know my grade I would want the newest version and now there is a way to do that."
Leave a Comment