Newly Released Winter Video Game Reviews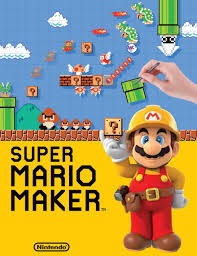 Don't worry, we've got you covered for your winter break video game sprees. Whether your are playing on Xbox, Wii, or simply just your mobile phone, you have to be sure to try these exciting games!
Star Wars: Battlefront (2015)
Consoles: Xbox 1, PS4, and PC
Developers: EA and DICE
Rating: T
Star Wars Battlefront is a classic game, originally released on the PS2 in 2004, with Star Wars Battlefront 2 releasing one year later. Fast forward to now, and a revival of the game is released, developed by EA and DICE. Now, let's face it, it's really hard to beat the classic. However, in this case, this new edition of Star Wars Battlefront took a turn for the best. The graphics are better than any of the previous Star Wars Battlefronts games to date. The gameplay is simple and it's easy to maneuver the map.
Call of Duty: Black Ops 3
Consoles: Xbox 360, Xbox 1, PS3, PS4, and PC
Developers: Treyarch, Beenox, Mercenary Technology
Rating: M
When a new Black Ops game is released, there is always lots of excitement and "hype" about the release. Developer Treyarch introduces a new momentum-based chained-movement system in Call of Duty: Black Ops 3, which enables players to fluidly move through its environment with finesse, using controlled thrust jumps, slides, wall runs and mantling abilities in a myriad of combinations, all while continuously keeping full control over their weapon. It has also gotten great reviews from Metacritic (⅘) and IGN (9.2/10)!
Mobile Game: Clash of Clans
Consoles: Android and IOS
Developer: Supercell
Rating: 9+
It's likely that you've heard of the popular mobile phone game Clash of Clans. Clash of Clans is a MMO (Massively Multiplayer Online game) style strategy game that requires patience, skill, and a certain level of humor to play. Released in 2012, this game has made a great impact on the App Store market with it's popularity. You start off with a tutorial on how to play and train Barbarians and raid Goblins in the Single-Player Campaign. But don't worry, there is a pretty extravagant multiplayer portion . As you progress through the game, you will be able to upgrade and unlock buildings by increasing your Town Hall level, your main building that you should protect. With great reviews by Pocket Gamer (9/10) and Gamezebo (4.5/5), it is agreed all around that this game is one to check out.
Super Mario Maker
Console: Wii U
Rating E 10+
Developer: Nintendo Entertainment Analysis and Development
Super Mario Maker is the newest game produced by Nintendo. The game is a "slide-scrolling platform game creation system",which is a game viewed from a side-view camera angle. Mario Maker lets you create your own levels and gets to be played and tested by others. Some creations will might want to make you go a little insane, while others make this game seem easy. The creator studio features all of your classic Mario enemies like the Goomba, Koopa Troopa, Spiny, and the Piranha Plant. With millions of different courses, it's up to your imagination to create the next big level. Getting great reviews from Metacritic (4.5/5) and IGN (9/10), this maker should bring great joy and hate to you and your friends.
Leave a Comment