Latin Teacher Robert Rigby Dedicates Career to LGBT+ Rights Advocacy
Latin teacher Robert Rigby not only advocates for the rights of LGBT+ students and faculty at West Potomac, but also throughout the county.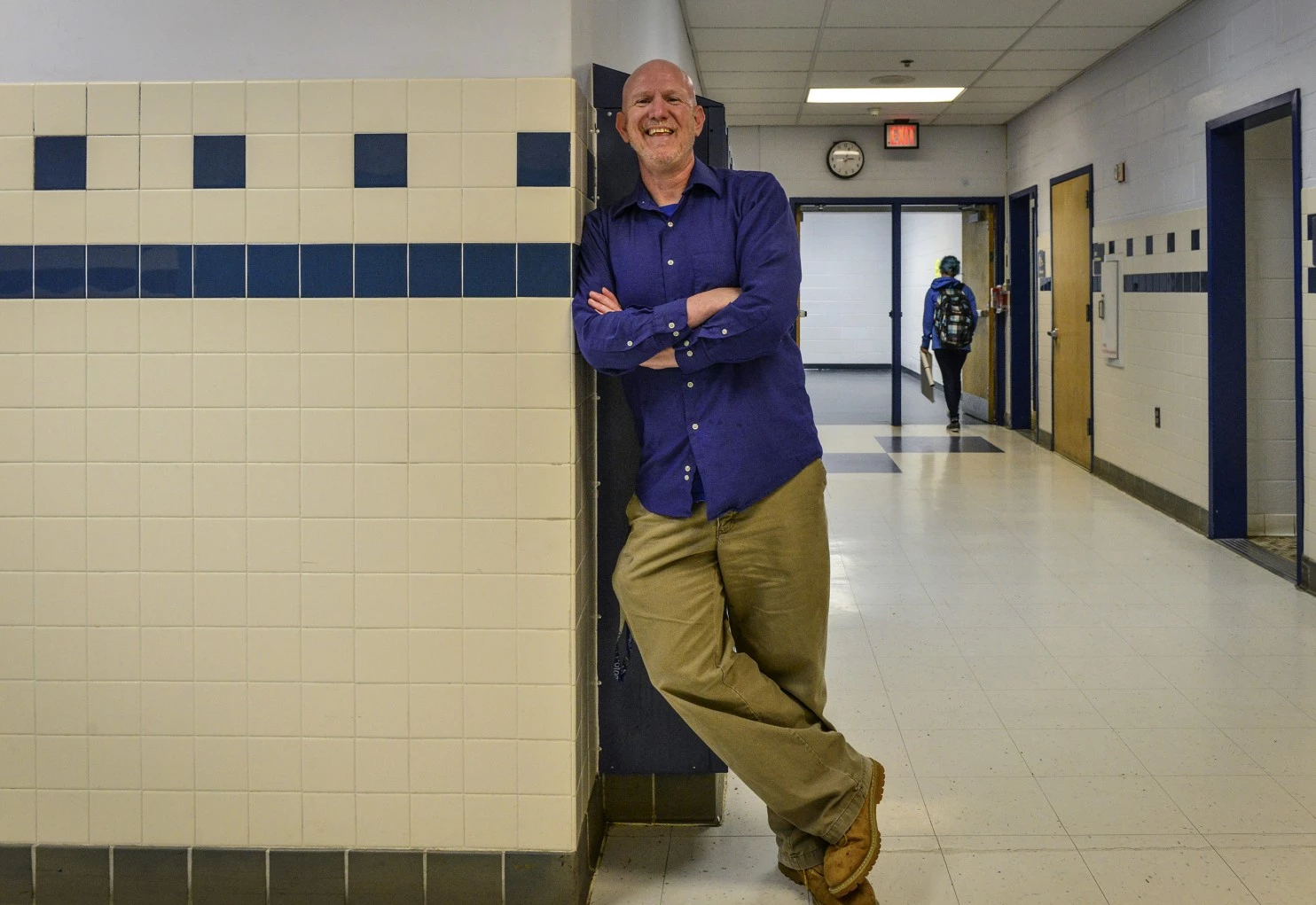 Latin teacher Robert Rigby has recently been making headlines with his interviews given to the Washington Post about the school system's proposed new addition to the current nondiscrimination policy which would add "gender identity" to Policy 1450.
Rigby has given the Washington Post multiple interviews over the past decade and a half on non-discrimination policies for the treatment of marginalized groups within Fairfax County schools. In the process, he has made a name for himself locally as an advocate for the rights of LGBT+ students and teachers.
After speaking at a school board meeting in 2000, the Latin teacher was asked to discuss LGBT+ rights issues with The Washington Post. He had gone to protest the treatment of LGBT+ students in Fairfax County when he was asked for an interview.
"I was originally willing to speak and no one else was. Once you're willing to speak they keep coming back," Rigby explained on his status as an FCPS contact on LGBT+ issues.
One of the first things he had advocated for within Fairfax County was for an extension of an amendment that would prohibit anti-gay discrimination within the private sector. He not only worked to raise the awareness and protection of marginalized students within our schools, but also extended his outreach to teachers.
This culminated in the creation of FCPS Pride, an official countywide group that provides support to LGBT+ teachers, of which Rigby is president.

Things have changed immensely since he began working for Fairfax County almost 17 years ago. When he started his activism, he remembered, things were much different.
"The first thing I did was get the policy changed to not discourage GSAs [Gay Straight Alliance]. When I first got involved in 2000, I met someone at a different high school who had a GSA. At the time the county discouraged GSAs, they made it difficult for students to join," he recalled.
Rigby saw the problem, and decided to act.
"I contacted the superintendent and a legal team and I worked with the superintendent over nine months to change the policy. To not discourage GSA. Suddenly about a dozen GSA's popped up. But that's Fairfax over 17 years ago, it's changed."
Due in large part to Rigby's efforts, there has been positive change to the LGBT+ discussion in the county; it's become more supportive and understanding of groups who had little to no representation before. Rigby hopes to see this trend continue, especially with FCPS' new policy for transgender students.
Leave a Comment