Model UN Participates, Wins Awards at GFMUN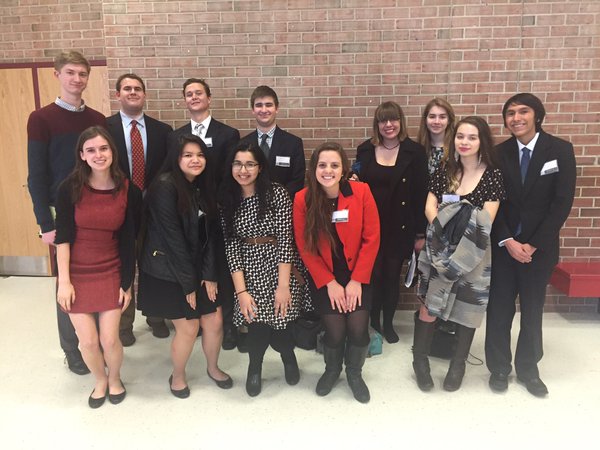 Exactly one week after traveling to Chantilly High School for Chantilly's Model UN conference, the members of West Potomac's Model United Nations club (commonly referred to as MUN), attended GFMUNXI, a Model UN conference hosted by Gar-Field High School in Prince William County. The conference, which took place on Jan.15 and 16,  was smaller in comparison in attendance but not in excitement to Chantilly's, and included schools from as far as Purcellville, Virginia and Baltimore, Maryland.
Many of West Potomac's club members were enthusiastic and eager to acquire new experience and learn more about the world with a new group of students.
"I think it's really important for students to keep themselves informed about the world and MUN is a really good place to start with that," said freshmen Juliette Flowers, who represented Kazakhstan in her committee with senior Phillip Flint.
Members such as Flowers, who have attended past conferences such as CHMUN, are all too familiar with the process of getting ready for a Model UN conference: from researching their assigned countries and writing a position paper on their country's views, to taking note of which countries are supposed to be their strongest allies. Yet what makes MUN special for these members is learning about the different policies and ideas that delegates come up with.
"I think it's really fun to go to the conferences and just learn about the policies that different countries have and discuss problems that our world is facing today," said Flowers. "Our committee was the United Nations Office for Outer Space Affairs [also known as the UNOOSA]. [In our committee,] we had to address the issue of space debris. It was interesting to hear all the different solutions countries had for removing and in many cases reusing space debris."
Delegates also looked forward to passing their resolutions, or ideas that delegates come up with on how to solve the problem their committee is assigned.
"In the end my committee passed two resolutions outlining ways to remove space debris as well as prevent any further space debris from emerging our orbit," added Flowers.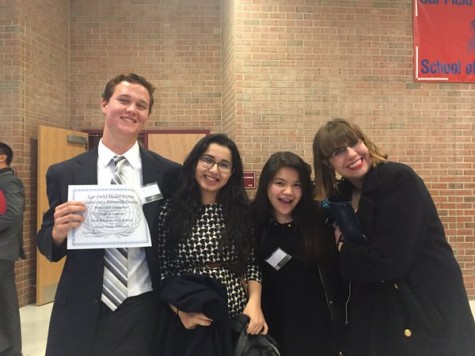 In addition to the excitement of committees, West Potomac students were also happy to learn that four of their peers received verbal and honorable mentions. Seniors Jake Hardison and Gwendolyn Ghiloni as well as juniors Shahtaj Ali and Nina Raneses were recognized for their outstanding efforts in their committees and crises.
View Comments (1)