West Potomac Heads to States at VCU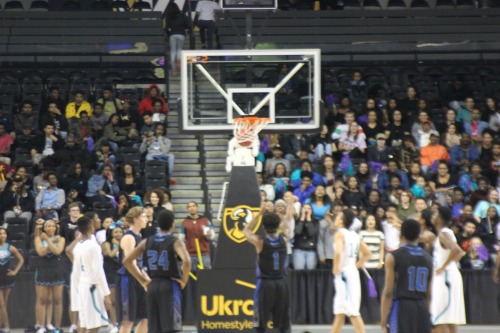 Woodside beat West Potomac 67 to 57 in the state's 6A quarterfinal basketball tournament.
The game was held at VCU on Mar. 4.
Funny enough, both school's mascots' are Wolverines.
There was not a quarter in the game when West Potomac was winning, but the full game was very close.
Woodside won the jump ball.
First quarter: Woodside 11, West Potomac 8
Second quarter: Woodside 24, West Potomac 19
Third Quarter: Woodside 41, West Potomac 34
Fourth Quarter: Woodside 67, West Potomac 57
The two teams were very skilled and pulled no punches when it came to performing. It felt more like an all-star game than a playoff. Multiple dunks were made on West Potomac, but West Potomac came out with more foul shots made.
The starting lineup pushed through most of the game and barely changed out players until the end.
Leave a Comment