BSU Discusses Diversity at Annual Block Party
Students gathered outside under the hot sun around the senior lounge last Thursday to participate in the Black Student Union's (BSU) annual block party. The event, which has now been held by the BSU for three years running, boasted good food, music, and a welcoming environment.
"A block party is a time where you're supposed to unify people," said BSU sponsor and physics teacher Sheri Terry. "What better way to get people together than with food?"
For many black students at West Potomac, the Black Student Union is a fun way to bring a bit of culture into their lives that otherwise wouldn't be there.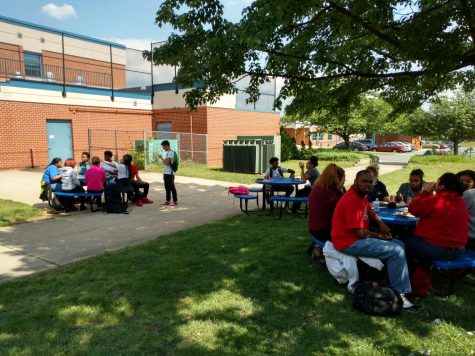 "[I joined the BSU] to integrate diversity into my regular student life,"  said junior and longtime BSU member Itiola Akingbola.
However, she recently parted ways with the club, due to her belief that the BSU wasn't diverse enough. "[In the future of the BSU] I want to see the Muslim population, the Hispanic population, I want to see them all together here."
However, not all members of the BSU are dissatisfied with their club's diversity.
"The BSU is for everybody," junior Lawrencia Agyemang said. "It opens a door for everyone to connect."
Terry agreed "The BSU is not just a club for one group of people," she said. "In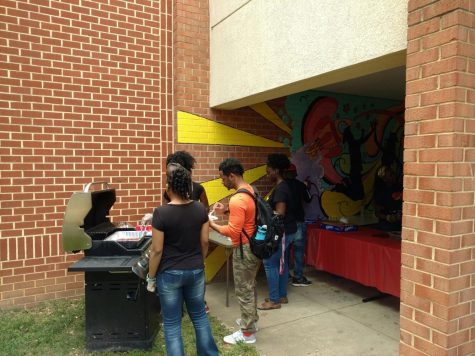 order for us to be the world's greatest high school, we can't just look at one particular group of people."
"We love to have fun together," Agyemang added. "I love [the BSU]!"
Leave a Comment