Seven Hidden Wonders of DC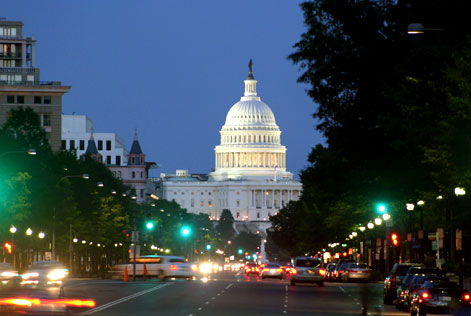 With summer, and DC, right around the corner, there are hundreds of museums and landmarks to visit. In addition to these, there are many unknown, amazing places to go to in our area. From restaurants to parks, here is a list of hidden wonders around DC.
Pleasant Pops
Pleasant Pops is an adorable popsicle and gourmet food shop, with one storefront on Florida Ave NW and one on 15th Street NW. They offer homemade food including sandwiches and drinks like coffee and tea,  this rustic shop is a great place to grab a quick lunch or a yummy dessert. The popsicles are made at the Adams Morgan store, and there are many creative flavors like Pomegranate Hibiscus, Cookies and Cream, Mexican Chocolate and Salted Caramel.  
Gravelly Point
Gravelly Point is a park just off the George Washington Memorial parkway by the Potomac, and the best place to plane watch. With planes usually taking off within 3 to 5 minutes directly overhead, the rush of being so close to the planes is fun for the whole family.
Kenilworth Aquatic Gardens
The Kenilworth Aquatic Gardens are a national park service site on Anacostia Ave NE. In June and July, water lilies and large lotus flowers are in bloom, bringing the beautiful park to life. You can follow the boardwalk trails or hike on the .7 mile River trail to explore the serenity by the Anacostia river and surrounding marsh.
East Potomac Park Golf
Located on the Hains Point Island on the Potomac River, East Potomac Golf course includes 9 and 18 hole courses, mini golf, a driving range, footgolf and Potomac Grille. This course is great for a family outing or a day trip with friends, with prices ranging from $10 to $35 depending on the course and age range.
The Mansion on O Street
Right by the dupont metro circle, this victorian style mansion is now a hotel, museum and restaurant. With over 100 rooms, it has many secrets, including 70 secret doors and hosts many fun activities for groups as well as weddings and large events. On the more expensive side, this would be an exceptional special occasion visit.
National Postal Museum
With most of the National museums frequently visited by students of West Potomac, this fun and interactive museum is a refreshing stop. On Massachusetts Ave NE, this museum holds an amazing stamp collection, as well as postal objects that chart the history of the US postal system. There are group or self-guided tours, as well as interactive activities like a scavenger hunt, found on the museum's website.
Key Bridge Boathouse
With the Potomac River so close, this is a great place to go to during the warm weather. Exploring the waters around DC is easy through this boathouse, with rentals, classes and tours available. Ranging from Kayaks to paddle board to rowboats, rentals cost between $11 and $30/hour, this is a great way to get the family out and exercising while being surrounded by fantastic views.
Leave a Comment