Summer Bucket List 2016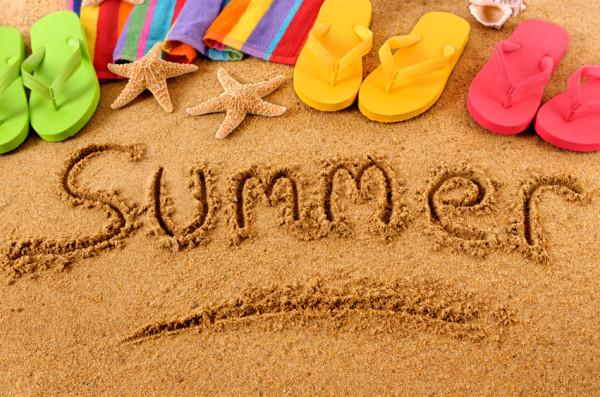 Summer is approaching fast with only two and a half weeks left of school, and instead of turning towards the computer or TV, head outside for adventures and colorful memories. Here is a 2016 Summer Bucket List, so pick a few of these fun activities to do with friends and family and enjoy the couple stress free months before coming back to West Potomac.
Outdoor Activities
Camping – There are many places to spend the night under the stars in our area, including Pohick Bay Regional Park Campground, Shenandoah National Park and Breezy Point Beach & Campground. Whether it be a cabin or in a tent, this is one way to relax and unwind while enjoying the great outdoors.

Visit Fort Hunt Park – With amazing history, this local park is a great day trip for people of all ages. Explore the forts, walk around the paved loop or through the wooded trails, play on the baseball fields and playgrounds, or enjoy a lunch in the picnic pavilions. A special summer tradition this park holds are concerts by Area A on Sunday evenings.

GW Parkway Bike Path – Whether you are walking, running, biking or even roller skating, this path has a beautiful view of the Potomac. From Old Town to Mount Vernon, it is a great way to get exercise over the summer as well as a fun place to just relax and let off steam as you check off each mile or use the many exercise "pit stops" along the path.
Concerts – Jiffy Lube Live
June 10-11 – Luke Bryan; Kill the Lights Tour 2016

June 24 – Weezer and Panic! At The Disco; Summer Tour 2016

July 8- 5 – Seconds of Summer: Sounds Live Feels Live Tour

July 23 – Dierks Bentley; Somewhere on a Beach Tour 2016

August 4 – G-Eazy and Logic; The Endless Summer Tour
Movies
"Finding Dory" – Feeling nostalgic about the old disney films? This "Finding Nemo" sequel, set to release June 17, follows Dory as she goes on an adventure to find her parents.

"Independence Day: Resurgence" – Another sequel to another great movie, this action-packed film will be in theaters June 24.  

"Purge: Election Day" – On July 1, the third movie in this franchise will continue the story of the thrilling and terrifying Purge.
Leave a Comment