Class of 2017 Receives Senior Survey
On Tuesday September 27th, a online survey was sent to all seniors. What the survey concerned was what most underclassmen dream of- senior privileges, the senior class trip, and the class shirt, which will be distributed next month. But why send out a survey now, since in previous years seniors never had an input on privileges?
"The senior survey was created…in order to give… the senior class more of a voice in where our class trip would be to and any ideas about privileges that they had," said Student Government Association (SGA) president senior Martha Gallagher.
The survey was created by senior class sponsor, Mrs. Hedenburg, along with senior class officers. It listed possible senior privileges ideas, such as "seniors get a spirit day the 17th of every month," and "principal will purchase seniors donuts at the end of each quarter." However, Gallagher says other privileges have already been approved by Mr. Case.
"Our approved senior privileges so far are [that] seniors are allowed to leave school 10 minutes early every Friday afternoon," said Gallagher. "[Seniors will also be] allowed to eat in the senior parking lot during their lunch period, will be able to pay 15 to 20 dollars to gain the right to paint their parking spots, [and] will have a treat on the 21st of every month leading up to June 21st. Passes will [also] be created to excuse seniors from the sweep, [but] only if they stayed late to talk to a teacher. "
The senior survey also asked where students wanted to go on the senior trip in June. While the survey gave the usual options of amusement parks as options, it also had an "other" category allowing seniors to write in ideas.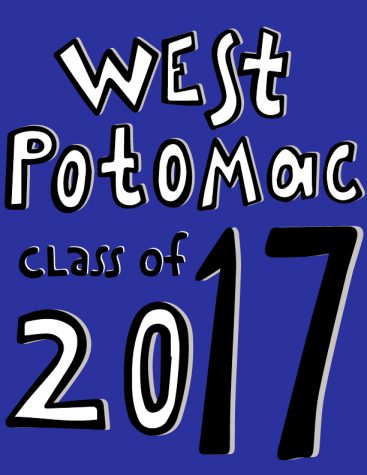 "I said other [on the survey] and put in New York because I think it'll be really fun," said senior Safiya Osei. "We could go for a whole weekend rather than a day trip to an amusement park we could go to on our own time."
In fact, one of the primary purposes in the survey was to gain input from the whole class.
"I think our senior class officers this year are very dedicated to making the Class of 2017's senior year a great one and we worked really hard to think of privileges to benefit everyone," said Gallagher. "We are allowed to keep asking for privileges throughout the year, and we're very open to any ideas the senior class has."
Leave a Comment