Music Review: Solange Knowles' "A Seat at the Table"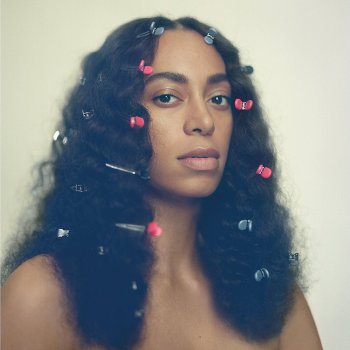 Singer songwriter Solange Knowles's third studio album placed number one on Billboard top 200 in October, upon it's late September 2016 release.  A Seat at the Table,  released by her own record label, Saint Records, is critically acclaimed and downloaded by millions, and considered by many to be the best album of 2016.
The album is not merely musical artistry, it is also testament to her African American heritage and the struggles and survival of her culture. With her unapologetic and outspoken voice, Solange provides a musical journey as the listener is faced with the deep-rooted aspects of aspects of society. With titles and content such as Don't Touch my Hair and F.U.B.U (For Us, By Us),  A Seat at The Table's songs are lyrically powerful.
The album itself is comprehensive and wholesome. It's transitions are seamless, each song can easily be seen as a continuation of the next or is separated by a coordinating interlude track. It deserves a listen in full, especially due to the featured guest artists on the interlude tracks. These tracks offer seconds long dialogue speaking to themes of race and society, backed by strong and simple beats. Awareness, motivational, and antidotal content warrant concern and thought. It is an insightful (and musical) approach to  modern societal issues and history, especially surrounding black culture.The album concept is outstanding and beautifully executed. There is a perfect balance of soft pop, vocal songs and more classic R&B inspired tunes. A Seat at The Table is both intelligent  and entertaining to listen to. It serves as celebration of the artist's culture personal identity, while never failing to address hard hitting topics with a fresh approach.
Solange sings of her exploration for self-love, especially in the albums top song, Cranes in the Sky. Featured are amazing vocals and a soft feathery beat. Additionally, the scenic and human-centric music video certainly doesn't hurt the track. The album's only other music video, Don't Touch My Hair is possibly even better. Both videos offer feelings of connectedness and unity through various scenes and images of her amazing casts. Humanity is a prominent theme throughout the work, showcased through the sheer amount of people in the videos. Extreme detail is displayed in every design of breathtaking scenery and costume. In each video the tempo and beat of the song is coordinated with performers dreamlike slow motion movements and poses.
Overall the album is a standout, Solange outdid herself. Compared to her older songs, the newer, stripped down sound and natural album artwork and promote a new and personal era for her music. For the album almost four years in the making, a thematic journey of self growth and acceptance this seems rather appropriate. Solange definitely made a mark in 2016's musical history with A Seat at the Table––a earnest look at modern issues and observance to one's life and culture.   
Leave a Comment
About the Contributor
Cami Santa Anna, Senior Editor
Cami joined journalism in her junior year because she loves writing.  She has been a tutor in the West Potomac Writing Center since Sophomore year. This...