What Is the Academy?
When choosing your classes for your upcoming year at West Potomac, you will have the option to sign up for an Academy class. According to The West Potomac Academy website, the "West Potomac Academy is part of the 6 High School Academies within Fairfax County Public Schools and is a 'school within a school' that offers specialized classes taught by highly qualified instructors." The Academy Students from other high schools such as, Hayfield Secondary, Edison, Annandale, Bryant, West Springfield, South County, Quander, Lake Braddock, and Mount Vernon can also participate in the classes. The Academy provides classes that include Dance, Introduction to Biotechnology, Childhood Careers, Criminal Justice, Medical Assistant, etc.
Freshman Carrie Farson takes Dance Academy.
"I think the best thing about Dance Academy is that in every class we do a different style of dance so we're pretty well rounded. My favorite style would have to be broadway tap," she said.
Academy classes are not only advertised for West Potomac students, but for students from around Alexandria, VA. This allows students to make friends from other schools, but sometimes it didn't always guarantee a close connection.
"I feel like making new friends is really important and The Academy is a great way of doing that, but unfortunately I haven't made any new friends from other schools. I have definitely made better relationships with Ms. Betzel and like the other girls in the class. Like, I knew them but I've never really talked to them before."
Lotus Colley, a student from Hayfield Secondary School, also participates in our program.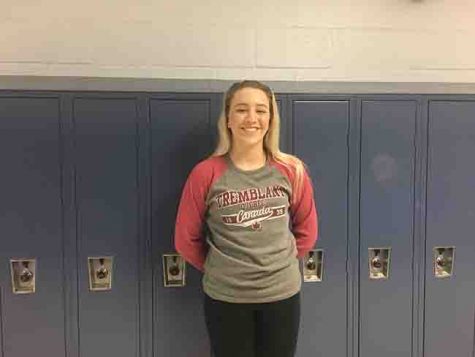 "I take introduction to biotechnology. The best thing about taking this class would have to be that the labs are really interesting but the classes are really short so we don't get to do a lot of stuff in one class." she said.
Colley likes her class at West Potomac but, she did mention that the schools are both similar and different academically and visually.
"West Potomac and Hayfield are both really big schools but Hayfield gives out a lot more tests. My aunt actually work in the office here and she told me about the program and I thought I would try it out my senior year."
The Academy gives lots of students from different schools in the area opportunities to pursue an interest in a career or to try a class they're interested in. They provide many different types of classes to get students interested in pursuing a career field they could move forward with and enjoy.
Leave a Comment