What We Do: Future Business Leaders of America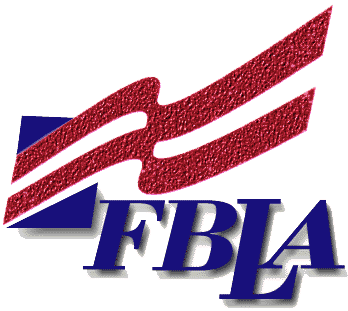 West Potomac's Future Business Leaders of America is a club designed to help business students or Career Technology Education (CTE) students enhance their leadership skills.
FBLA is a national club that has been around for decades, since the origin of West Potomac and it is certainly one of the oldest clubs in our school.
Daryl L Mackey has been the organizer of the FBLA at West Potomac High School since its creation. He plays a role of an advisor by training students to realize their own potential and also by providing assistance for students to organize different activities in the club.
"FBLA gives students an advantage and exposure to leadership, in addition, it shows them how to lead," said Mackey.
The club is primarily focused on competitive events that occur every year in February. Other schools participate in these events as well, they involve writing, speaking, accounting, and desktop publishing. Students gain recognition and awards of excellence in an extensive range of business and career-related areas.
"There are over 30 competitive events that a student can participate in. The events are primarily local, then regional, subsequently one moves on to national level competitions, that is a big accurate piece to FBLA," said Mackey.
There are three ranks in these events; individual, team, and chapter. Individual and team events are primarily focused on expertise useful in leadership and career success, whereas chapter events pivot on overall achievement and performance in management and chapter growth.
Students prepare for the competitive events through following the guidelines presented by the FBLA coordinators and staying after school with Mr. Mackey.
"I am planning to participate in the speaking competitive events, which involves speaking about a certain topic in front of panel of judges", said Mubeen Ovais, co-president of FBLA.
FBLA enables students to learn about the elements of leadership and to explore careers, such as Business and Accounting.
.
Other than competitive events there are activities that are an integral part of FBLA, such as organizing teams for community service and collaborating with other organizations to enhance the experience of students.
Every year there is a new leadership in FBLA who starts from scratch and are selected through elections. They prepare themselves, over the year, for competitions and to simultaneously run other activities in the club.
"It evolves each year and it depends on the leadership, they are young people who are looking for opportunities to improve," said Mackey.
Leave a Comment