Wolverines Talk Culture: Students Celebrate Nowruz
Students often treasure the things that connect them with their heritage. In seniors Sarah Sauers and Michael Bambha's case, that would be Nowruz.
Nowruz is also spelled many ways, including Nooruz, Nauruz, Norooz, Norouz and Noruz. The holiday, also known as the Persian New Year, celebrates life and the Spring Equinox and has taken place for more than 3,000 years. This year the celebration fell on Tuesday, March 21.  
Not only is the celebration on a different day, unique traditions are celebrated as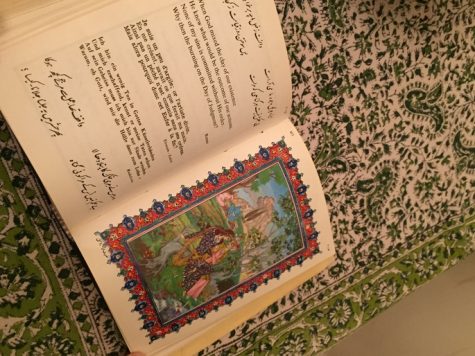 well.
"We do not stay up on the Eve [of Nowruz] counting down the seconds," Sauers said. "Instead we celebrate on the day of the new year."
Nowruz is celebrated by Iranians and Persian culture, however others may not know the origin.
"It was a Zoroastrian [holiday] from ancient Persia so it's not a Muslim holiday…it's actually like a Pagan thing," Bambha said.
Many people also don't know that other people besides Iranians celebrate.
"…Actually, this holiday is celebrated by many middle eastern countries such as Afghanistan, Iran, Iraq, and many more," said Sauers. "It's our universal new year as Americans universal new year is always January 1."
Traditions include many symbols including a ceremonial table, 'Safreh-E- Haft Seen, or cloth of 7s's' with various elements including seven dishes all beginning with the letter S in Farsi, the language of Iran. It also includes the positivity of nature and life within its symbols.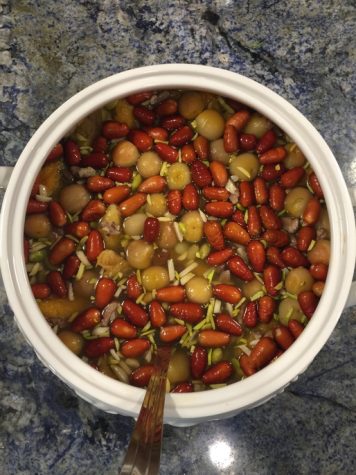 "My grandma puts out…a pot with like greens [and] wheat that represents rebirth; and a pudding called samanu and that represents new life an apple represent health and beauty, which represents happiness and joy," Bambha said. "Garlic represents medicine, and sumac berries a represent sunshine the appearance of the sun conquer[ing] evil. Serkeh is vinegar, which represents age and patience."
Not only is Nowruz a holiday involving many different authentic foods, celebrate the years, but this unique holiday is when they can give back to their loved ones. Selfless and generous acts are also expressed by family and into the community.
Leave a Comment
About the Contributor
Cami Santa Anna, Senior Editor
Cami joined journalism in her junior year because she loves writing.  She has been a tutor in the West Potomac Writing Center since Sophomore year. This...