A Week of New Music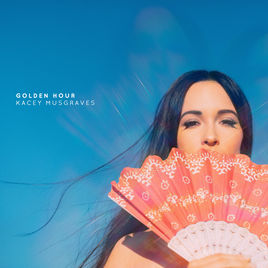 Sunday: A Good Night
Artist: John Legend
Release Date: April 6
Sunday begs for a chill, groovy tune as you procrastinate and dread Monday. John Legend's A Good Night is perfect for forgetting your problems and prolonging the peace of the weekend.
Memorable Lyric:
I know it's gonna be a good night
I think I just met my wife (alright)
Monday: Be Careful
Artist: Cardi B
Release Date: March 30
With an easy, simple beat, Cardi B warns her lover with this quirky rap song. She's exhausted of the mistreatment and drama, this song reminds us of another thing we're tired of: Mondays.
Memorable Lyric:
My heart is like a package with the fragile label on it
Be careful with me
Tuesday: Us
Artist: James Bay
Release Date: March 30
James Bay offers a sad, melodic tune with his song Us–it's perfect for a slow Tuesday.  The lyrics provide strength and optimism for the weekend.
Memorable Lyric:
Tell me when the light goes out
That even in the dark we will find a way out
Tell me now 'cause I believe in something
I believe in us
Wednesday: Chasing Fire
Artist: Lauv
Release Date: March 29
Lauv's Chasing Fire is a great Wednesday pick-me-up. Pop influences inspire this upbeat, energetic and electric tune.
Memorable Lyric:
It's like dancing when the song's already over
Moving without getting any closer, oh
I'm chasing fire when I'm running after you
Thursday: Dark Spring
Artist: Beach House
Release Date: April 4
Thursday calls for a reflective mood as we prepare for the weekend ahead.  Beach House's Dark Spring is haunting and dreamy.
Memorable Lyric:
The world's colliding
A new dividing,
The color's missing
Upon the dark spring
Friday: I'll Wait for You
Artist: Jason Aldean
Release Date: April 6
This country-based rock song is a great pick for Friday. This song's early-2000s vibe  is perfect for kicking back at home or driving country roads.
Memorable Lyric:
These fields don't grow overnight
This town wasn't built in a day
Some things you love are worth the wait
Worth the wait
Saturday: Golden Hour
Artist: Kasey Musgraves
Release Date: March 30
Musgrave's new song Golden features light and airy vocals with strums of the acoustic guitar. This song feels like summer and is, true to its name, warm and glowy. It's perfect for a peaceful and carefree Saturday afternoon.
Memorable Lyric:
Baby don't you know?
That you're my golden hour
The color of my sky
Leave a Comment
About the Contributor
Cami Santa-Anna, Senior Editor
Cami joined journalism in her junior year because she loves writing.  She has been a tutor in the West Potomac Writing Center since Sophomore year. This...