Register to Vote at West Potomac Monday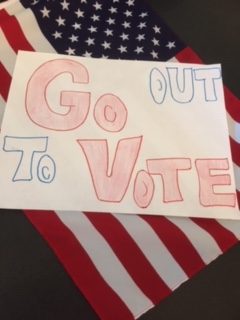 West Po will hold a voter registration Monday, October 7, from 11:25 to 1:20 in the College & Career Center, according to Mr. Daniel Baldwin, West Po history teacher. It is open to all eligible students turning 18 on or before November 5, 2019, but Baldwin predicted that only 20% of seniors will register on Monday. The only other chance to register at West Potomac, Mr. Baldwin says, is in January, which sees most seniors, and even some eligible juniors, show up to register. "These juniors can vote in primaries when they are 17 years old as long as they are 18 by November 3, 2020," Mr. Baldwin said.
"This generation in particular has the largest opportunity to help serious change be made," Baldwin said.
Leave a Comment