Teacher Feature: Mr. Feinstein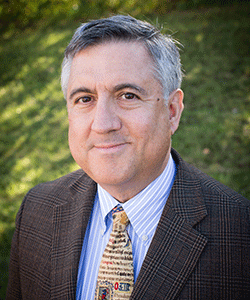 Mr. Jeffrey Feinstein has been teaching AP US History and US VA History at West Po for 24 years. He was drawn to teaching history by an interest in studying the past: "I like the stories of the past. I like visiting places where important things [and] historic events happened," Mr. Feinstein said.
The teachers that most inspired him and made him ask himself  "Can I be half the teacher that he was ?" were Mr Rittner, his 12th grade history teacher and Dr. Cummings, a professor in college who was his advisor on Mr. Feinstein's thesis in his senior year of college. Rittner "asked challenging questions [and] taught the importance of expressing our ideas in writing." and Cummings was " a nice, supportive, really well-educated, [the] best mentor for how to live a life of learning. Ever." 
While working as a lawyer and prosecutor in New York and Washington D.C, Mr. Feinstein began to wonder if the work he was doing was something he still wanted. His admiration for libraries and the people that kept them in operation almost led him down that road professionally, but ultimately teaching became the answer to that question.
Mr. Feinstein also often visits the sites of the history he teaches in class. Some of the most meaningful visits for him personally were when he went to visit Kent State, a university in Ohio where the National Guard fired on the college students in 1970, and when he went to the beaches of Normandy in France, the landing sites of the D-Day invasion. He was so struck by what he experienced in his visit to Normandy that he still has pebbles that he kept from the beach.
 He considers his job as a history teacher to "engage my students and teach them things that they can learn themselves. "I bring my excitement for history, [it] motivates me to make lessons that are as engaging for my students as I can." The foremost goal of his teaching is for students "to feel a personal connection with whatever I'm teaching." 
Leave a Comment
About the Contributor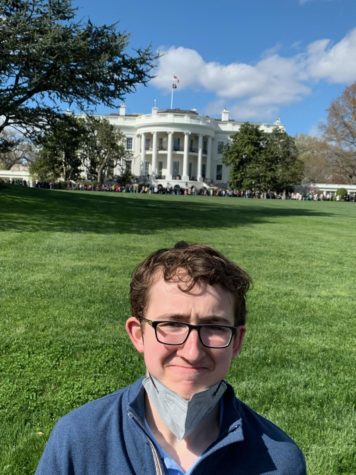 Benjamin Price, Assistant Editor-in-Chief
Benjamin Price, a senior, likes going to the movies, getting slurpees and listening to music. He is the parliamentarian of Asian-Pacific American Club...