Teacher Feature: Ms. Stoll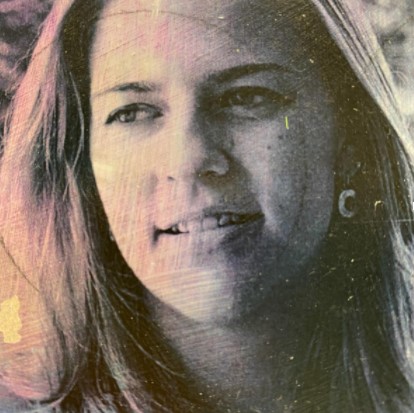 As a lover of all things design and photography, Ms. Amy Stoll teaches art at West Potomac. This is Ms. Stoll's 20th year teaching and she began her career in 2001, half-time at Marshall High School and West Potomac. She currently teaches Digital Art 1-4 as well as Ceramics 1-3. She has taught Photography 2, 3, & 4 as well as AP Studio Art 2D Design in the past.
Stoll attended the University of Mary Washington for her Bachelor's Degree in Studio Art, studying a Concentration in Photography. Later, she received her Masters in Education from the University of Virginia, in Social Foundations of American Education.
Growing up, Stoll had several inspirations which led her into the teaching field, including her father and aunt who were also teachers. "I looked up to their ability to impact youth," remarks Stoll. Along with family inspirations, Stoll has also had influential instructors throughout her school experience.
"I had many inspiring teachers, one, in particular, was my middle school art teacher, Mrs. McClure," said Stoll. "She always pushed the boundaries of art materials and concepts. I admired her ability to excite and inspire students to take risks!"
Stoll enjoys seeking adventure through art and to "document the unknown," she emphasized. Sharing ideas and telling stories are two things she loves about teaching art.
"We can learn so much about ourselves and others through the arts," said Stoll. "There's a thrill in the chase of light and curiosity that comes with exploring new places and experiences."
Outside of the classroom, Stoll enjoys spending time with her daughter and family, hiking waterfalls and taking pictures, as well as working on her graphic design projects. She has always loved traveling to new places and exploring all they have to offer.
"I lived outside of Paris in high school and backpacked all through Eastern and Western Europe," Stoll said. "Now my family and I travel to Peru quite often to visit my husband's family."
Seeing her students flourish in the art room and explore their fullest potential is one of Stoll's favorite things about teaching. Additionally, the diversity of West Potomac is one thing that Stoll loves most about this school. 
"We have students and staff from all over the world that each bring a unique perspective and set of experiences," she said."
Leave a Comment
About the Contributor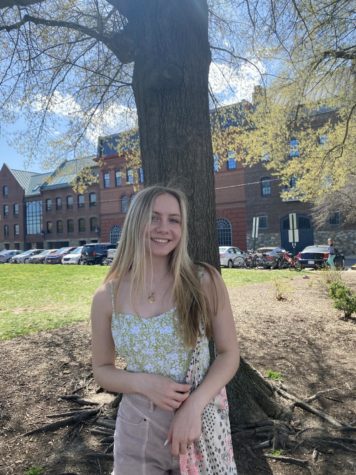 Phoebe Schultz, Editor-In-Chief
Phoebe Schultz, a junior on the dance team at West Po, loves reading and spending time with friends. She finds that music wakes her up better than her...