Fairfax County Public Schools Files Lawsuit to Overturn Mask Mandate Ban
Seven Virginia school districts, including Fairfax County Public Schools, have sued recently sworn-in Governor Glenn Youngkin to challenge his executive order banning mask mandates in schools. This order goes along with his plan to give parents freedom in their children's education that was a key part of the platform that got him elected. 
Specifically, the lawsuit challenges if Youngkin has the right to reverse a lawfully passed statute like the mask mandate with only an executive order and no action by the Virginia General Assembly. The lawsuit is also aiming to see if Youngkin's executive order complies with Senate Bill 1303, which states that local school districts should follow CDC guidelines.
In a statement about their lawsuit, FCPS stated, "We believe everyone in the FCPS community wants what is best for all students. While COVID-19 transmission remains high in our community, universal masking is essential for maintaining a healthy, safe learning environment for all – especially our most vulnerable students and those at a higher risk of severe illness." FCPS has said that if a student continually refuses to wear a mask, they will be excluded from in-person learning.
Youngkin urged parents to "listen to school principals and trust the legal process," but also stated he would do everything in his power to protect the removal of the mask mandate. On the other side of the legal battle, FCPS superintendent Scott Brabrand said, "In the end, we will respect the legal process, and we are confident that we have a strong legal case."
Along with the executive order, Youngkin has introduced an email tip line for parents to send "reports and observations" to give the state "great insight into what's happening at the school level."
Regarding the tipline, the Governor's spokesperson Macauley Porter said in a tweet, "The governor's office set up [email protected] as a resource for parents, teachers, and students to relay any questions or concerns, Governor Youngkin was elected to serve all Virginians and has utilized a customary constituent service, to hear from Virginians and solicit feedback." 
Leave a Comment
About the Contributors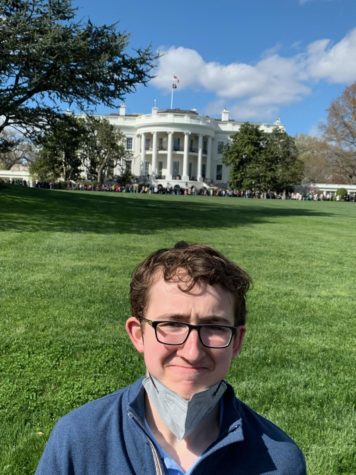 Benjamin Price, Assistant Editor-in-Chief
Benjamin Price, a senior, likes going to the movies, getting slurpees and listening to music. He is the parliamentarian of Asian-Pacific American Club...