Be More Chill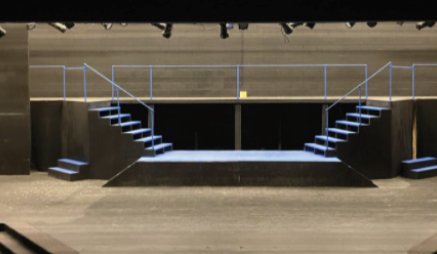 The spring show for the West Potomac Theatre Department is the musical, Be More Chill, which starts April 20th with tickets on sale now at the West Potomac Theatre website.
Jeremy Heere (played by Phillip Jarzen) is an average high school junior who just wants to be popular. He hears about a squip, a pill that helps whoever takes it be cool. He gets it, and the quantum computer in the pill travels through his blood until it implants in his brain and it tells him what to do (played by Charlotte Jurta). Be More Chill features friendship, love, arson, and Mountain Dew, all in a tale that shows popularity is a tough pill to swallow.
The shows are on April 20th, 21st, 26th, 27th, and 28th at 6:00 p.m.; 1:00 p.m. and 7:00 p.m.on the 23rd; and 7:00 p.m.on the 29th.
Leave a Comment
About the Contributor
Michael Weinraub, Writer
Michael Weinraub is a senior at West Potomac. A fierce drummer and avid Dungeons and Dragons player, he lets his exploding creativity and broad mind shine...