Doordash Dreams Dashed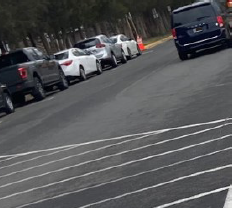 Until recently, even though it wasn't explicitly authorized, West Po students had the luxury of calling delivery services for off-campus lunch choices from Chipotle to Chick Fil-A and everything in between.
The start of the new year brought a ban of Doordash and Uber Eats and all other delivery services for students due to safety concerns, according to Ms. Millard, principal.
"We have had many unauthorized strangers on our campus due to food delivery," Millard said. She said that not only is safety a priority, "[without] keeping unauthorized people off campus, teaching and learning… [is] difficult to do."
Some students go to great lengths to eat anything other than school as they don't like the cafeteria food. "I bring my own lunch every day. I just had bad experiences eating school lunch…students want better quality food," Evan Wunderlich, senior, said. "But not everyone has the time to go grocery shopping."
"I've ordered Doordash in the past here without realizing it was a rule. Eating school lunch isn't very nutritional for athletes and people who go to the gym," Ava Lynch, senior said.
Though it was a rule in the past, it wasn't enforced very often. Principal Millard and the administration have redoubled efforts to ensure the food delivery is not an option on campus.
Several students are conflicted because they know Ms Millard has their best interests at heart. But others think that the new enforcement won't keep students safer, "I think it's a dumb rule and if a school threat wanted to access the school, they could in other ways other than Doordash. I hope over time we will gain access to Doordash again, but I don't think we will."
Though there have been less deliveries, some students simply leave campus to go get non-school lunch. "Same stance. Food will be confiscated and the students will face consequences for leaving campus without permission to be searched," Millard said.
Leave a Comment
About the Contributors
TaMon Hendricks, Writer
TaMon Hendricks is a senior at West Potomac. He enjoys playing football, reading, writing, and sleeping. He likes to go out and find things to write about...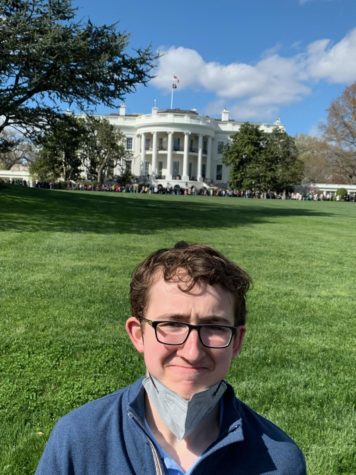 Benjamin Price, Assistant Editor-in-Chief
Benjamin Price, a senior, likes going to the movies, getting slurpees and listening to music. He is the parliamentarian of Asian-Pacific American Club...