Burnout Strikes Juniors and Seniors
The fourth quarter is coming closer and closer to an end. Seniors are getting ready to head off to college and start their adult lives. Juniors are getting prepped to consider colleges and figure out what they really want to do with their lives. Burnout is at an all time high right now. 
"School has been overwhelming and things just keep piling up, which makes it harder to even do a single assignment." said junior Magy Valdez. "I know my friends have been very stressed too, and some have even had breakdowns caused by their burnout, and lack of motivation."
Many students have had work building up, and the longer it gets put off, the more challenging attempting the task becomes. 
"I sometimes stare at my laptop, that's right in front of me, and still find it difficult to make a dent in the work." said junior Genevieve Kim.  "I agree, it becomes harder to focus towards the end of the year." added junior Ally Anderson. 
Seniors are getting worried about facing the realities of growing up, and dealing with stressful situations that'll impact their future. 
"I choose not to think about the fact  that I'm actually going to be graduating so soon, and will have to go to college as an adult with adults, and make decisions that will really impact my future," said senior Alana Yoder. "I know a lot of seniors feel like they don't need to put in as much effort anymore, after being accepted into college already. Everyone is just tired of having such a huge workload, especially those students who have to manage sports and schoolwork, and some along with jobs too." 
End of the year burnout is very much so real, and is really affecting students right now. Students are pushing through their first in-person year after a rough pandemic caused 1 ½ years of virtual school. 
"I'm really looking forward to the summer, to just chill out, relax, and refresh myself from a very stressful end of the school year." added senior Alana Yoder. 
Leave a Comment
About the Writer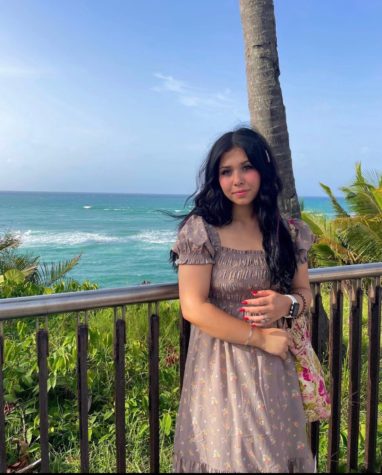 Annie Ghaffari, Social Issues Co-editor/ Sports Co-editor/ Website Designer
Aspiring psychiatrist, Anmool "Annie" Ghaffari,  finds journaling fun.  She is currently in her senior year, and has taken journalism every year...