Parking Back in Session for Upperclassmen
Today, Sept. 19, students who were issued parking spots this summer, and then had them revoked due to construction delays, were able to park in their respective spots for the first time. Staff and teachers are now allowed to park in the new Kiss-n-Ride lot, while the juniors and seniors who lost their parking spot are able to park in the back lot by the football field, according to Ms. Millard's email that was sent out to the community on Sept. 14.
Last Thursday, Sept. 15, Principal Millard notified those who were awarded a parking pass in August–and lost it– of the new parking lot being completed this past weekend. Students can come to the Security Office, located inside the Main Office on the right, every day after school this week Sept. 19 – Sept. 23 between 3:30-4:30pm to pick up their parking passes. Students should refer to their emails from August in order to see what paperwork to bring. Passes can be paid for on MySchoolBucks. Passes are now $180 and will be reserved and held for students until Friday, Sept. 23. 
"Essentially we have 180+ days in the school year, so the pass is about $1/day," said Millard. "By Monday you [students] would have missed 18 days of having a pass. So the final cost is $180."
According to Mr. Walls, Safety and Security Specialist, there are 256 spots in the junior lot, located behind Springbank next to the football field. Parking spots numbered 171 – 265 are all of the reserved spots for juniors and seniors receiving their passes now. There is also a waitlist which has about 15 students on it. The two rows closest to Springbank continue to be reserved for staff.
"Students who have their passes can park anywhere in the back two rows of the Junior lot," said Walls.
Leave a Comment
About the Contributor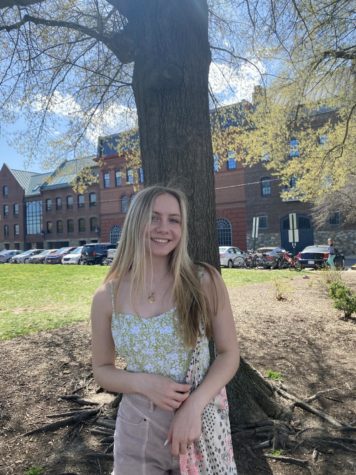 Phoebe Schultz, Editor-In-Chief
Phoebe Schultz, a junior on the dance team at West Po, loves reading and spending time with friends. She finds that music wakes her up better than her...