Varsity Blues
The den got defeated this past football game. We spoke to the varsity players about their feelings regarding the rest of the season. The boys felt confident and ready to tackle the remainder of the season. "We may have some work to do, because you can always be better, but I'm certain we have a great foundation, and this season will go very well." said senior guard Christopher Djossou. 
Many of the senior boys signaled the pressure they feel because of the absence of the class of 2022 graduates.  "I think we'll do pretty well, but maybe not as good as last year," said senior tight end Parker Buchanan. "We lost a bunch of great seniors from the class of '22. I'm worried about not living up to the standards of last year, and being a one year wonder." 
"I think just living up to the hype can be a lot of pressure." added senior starting outside linebacker Grant Seiffert. 
However, the team still remains positive. "If we put in the effort, I feel like our squad can live up to our full potential," said senior defensive end/guard Rooney Osei. "We can win a championship if we try hard enough." 
There are many things that help the team become their best selves on the field, including playing, winning, and losing. "Playing the first few games helps to basically just see where you're at. We saw what we did good. We saw what we did bad. We saw where we needed to clean things up a bit. I think it was a great way to prepare us for the season."said senior guard Christopher Djossou.
Another thing that helps the team is the supportive atmosphere, all around them. The coaches, the hype squad, the band, the crowd, and all those other elements that aid football season in being one of the most enjoyable high school experiences. 
"The hype squad, dance, band, or other people being there helps us a lot. We look at them, all of their hard work, and support. And you know, we gotta play hard to show appreciation." said senior defensive end/guard Rooney Osei.
Senior outside linebacker Nick Echeverri added, "Before games, our coaches give these amazing speeches that really hype everyone up. They make you feel like you're going onto a battlefield and can literally take a bullet." 
Will this losing streak continue? Coming up this Friday, at Mount Vernon High School, is the highly anticipated battle of the highway between WestPo's Wolverines and Mount Vernon's Majors. Make sure to show up and support our Wolverines.
Leave a Comment
About the Writer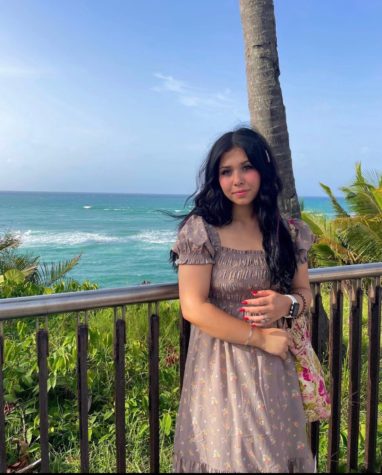 Annie Ghaffari, Social Issues Co-editor/ Sports Co-editor/ Website Designer
Aspiring psychiatrist, Anmool "Annie" Ghaffari,  finds journaling fun.  She is currently in her senior year, and has taken journalism every year...