Wolverines Commit to Play at the Next Level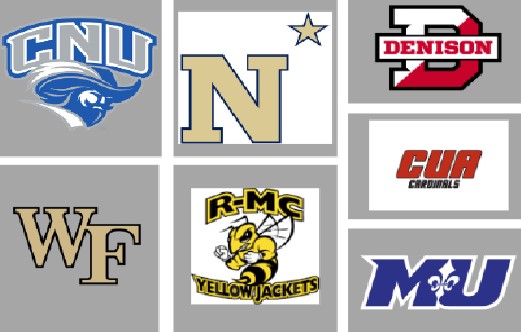 West Potomac's Class of 2023 comes into its senior year with no shortage of high level athletes, with already north of half a dozen committed to play collegiate sports at the time of this article's writing. Three female athletes: Addison Clift (Denison // Lacrosse), Samantha Dorn (Christopher Newport // Volleyball), and Arleigh Hanson (Navy // Volleyball); and four male athletes: Luke Cardman (Catholic // Baseball), Spencer Carfang (Marymount // Lacrosse), Brody Shawn (Wake Forest // Baseball), and Bennett Zippel (Randolph-Macon // Baseball) have committed to play at the next level.
Brody Shawn, the ace on the mound for West Potomac Baseball, announced his commitment to Wake Forest back in 2021. The Demon Deacons, a high-octane program out of the Atlantic Coast Conference, finished 26-7 last year and qualified for the NCAA Tournament. 
"I'm mostly excited about being able to play for a top baseball school but also a top academic school with a great student environment," Shawn said, "I have been fortunate to have been in contact with the pitching coach for a year and just building a relationship with him made the choice a no brainer."
Shawn, along with his two fellow college committed teammates Luke Cardman and Bennett Zippel–all pitchers–look to make some major noise this spring, the trio previously won the Gunston District Championship as sophomores in 2021.
"We're all ready to end this season in a dog pile," Cardman said, "We have a special group… everyone is prepared to push for more."
On the turf, senior Spencer Carfang plans to stay local after high school and compete for Marymount University's lacrosse team in Arlington, Virginia. "The decision (to commit to Marymount) ultimately came down to what kind of environment I wanted to play in… I'm familiar with the coaches at MU, so it's an atmosphere that I am used to," Carfang said.
With the conclusion of the fall sports season approaching at the time of this article's writing, all three committed female Wolverines will soon put their West Potomac careers behind them, looking onward now to the next stage of their athletic careers. Field Hockey midfielder Addison Clift, who committed to Denison College last February, didn't hesitate in expressing her high-expectations for her future school.
"I fell in love with the school, town, team, and coaches," Clift said, "I had the feeling that Denison was the place for me immediately." 
The NCAA bound and All-Patriot District Volleyball duo of Arleigh Hanson and Samantha Dorn have led the Wolverines to a successful season, with the team's record sitting at 12-8 at the time of this article's writing.
Hanson, a committed Navy Midshipmen, is excited to represent something bigger than herself by attending and competing for a service academy–and of course, she's excited to beat Army.
"My father also attended the Naval Academy, so I already kind of knew what I was getting myself into by committing to a service academy," Hanson said, "I am most excited about being on a team full of strong motivated females who want the same things out of life as me."
Leave a Comment
About the Contributors
Peter Rainey
Peter Rainey is a senior student in his third year of West Potomac Journalism. Along with writing, his other passions include hiking and graphic design....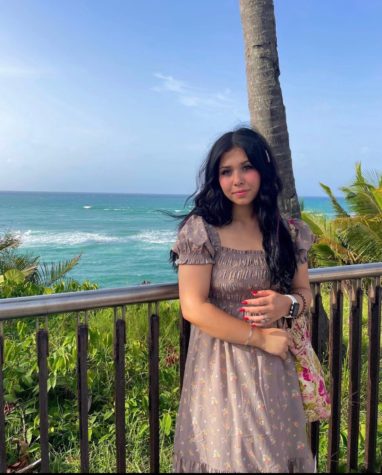 Annie Ghaffari, Social Issues Co-editor/ Sports Co-editor/ Website Designer
Aspiring psychiatrist, Anmool "Annie" Ghaffari,  finds journaling fun.  She is currently in her senior year, and has taken journalism every year...