Teacher Feature: Ms. Hubbard
In Ms. Dana Hubbard's 14th year at West Potomac, teaching AP biology, human anatomy and physiology, as well as AVID, her favorite part of her job remains the same: getting to know her students every year and creating relationships with them, as well as seeing her students find success.
Prior to teaching she attended Goucher College, "a small liberal arts school in Towson, MD" she said.  She majored in biology with a concentration in molecular biology.  "I really enjoyed my time at a smaller school where I got to know my professors on a personal level.  I had at least one biology professor who came out to one of my field hockey games to support me, which was really nice and not something that would happen at all schools," she said.
After college, she found her way towards teaching. "…I knew I wanted to be in a career that helped people and I really enjoyed working with young adults. Since my brother, Mr. Hubbard was already teaching at West Potomac and was enjoying teaching…that influenced me to go back to school to get my teaching certification and masters degree in education."
The greatest reward in Hubbard's teaching career is "…seeing my students accomplish their goals, especially my AVID students.  Seeing them cross the stage at graduation and knowing that they are going off to college is super rewarding." In terms of teaching challenges? "The challenging part of the job is all the other things teachers have to do besides teaching and helping students," Hubbard said
When she first arrived at West Po, her first impressions of the school were its size and number of students. "It was a little intimidating to try to find where everything was and navigate the hallways. West Potomac has changed in a few ways but is very much the same as it was when I started."
In teaching and coaching Field Hockey at West Po, "making positive relationships" is at the forefront for Ms. Hubbard.  "I hope that my students and players find the time they spend playing or being in class as a useful, fun experience" Hubbard said.
Her proudest moment teaching? She was invited to the White House during the Obama administration for her work teaching AVID, " I want to be the kind of teacher that makes connections and encourages kids to find joy even in a subject they traditionally haven't enjoyed."
Leave a Comment
About the Contributor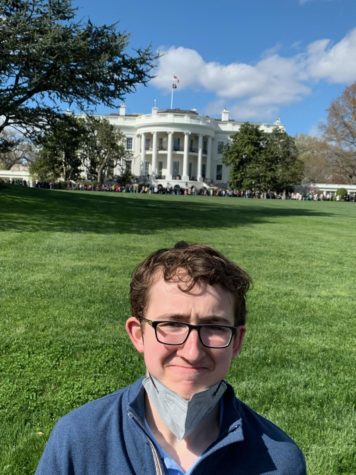 Benjamin Price, Assistant Editor-in-Chief
Benjamin Price, a senior, likes going to the movies, getting slurpees and listening to music. He is the parliamentarian of Asian-Pacific American Club...