Atlanta Is The Greatest Show Of All Time
The greatest. We all search for it. Whether it's sports, media, music, or food we all try to search for the best things. Culture is built on this infatuation with comparisons, Michael Jordan v Lebron, Top 5 rappers of all time, Versus battles, our culture is even built on whose momma's make the best food. But the best on TV? Well, who knows. You have your Sopranos, your Office's, even your Friend's, but nobody truly has that one, that ONE show you can say is definitively the best. In November 2020, Donald Glover took to Twitter to say that Atlanta's third and fourth seasons (the latter of which will wrap up the series) are "some of the best television ever made" and "Soprano's only ones who can touch us." With the show coming to its end on November 10th I'd like to show everyone why: Atlanta is better than the Sopranos. But more importantly, why Atlanta is the greatest show in the history of television. 
TV Shows and Movies have not represented black culture or real culture itself in a way. Most sitcoms repeat the same jokes, talk about the same things, and have the same endings, but Atlanta? Atlanta is different. Atlanta is best described by a line by Donald Glover when he hosted SNL when describing himself "Most people like calling me a triple threat, but I like to think of myself… as just a threat." I say this because this show embodies, portrays, and stylizes a huge range of things in 4 seasons. Comedy, drama, surrealism, thriller, action, this show is everything and has everything. It hones in on the feeling of being black in America, black culture, and life in America without power. Atlanta, somehow, has commentary and views on almost everything, but never stops to preach. That's the thing with Atlanta, it won't bombard you with detail, it'll show you what you need to know, what you need to see, and then the episode ends leaving you to ponder what any of it truly means. Glover has a knack for this, his music video for  "This Is America" blew up because he showed what he felt, and how he felt and did not explain it. It was up to us as the viewers to interpret what we saw and what we felt, and this goes for Atlanta as well. 
Season 1 of a show is the starting point, shows like The Office, Bojack Horseman, and The Wire all only got better after this starting point. This first season sets the ground rules for the show, the solid foundation beneath the rest of the show, but Atlanta is different. This first season, with its first episode, shows you exactly what it is. Season 1 tells the story of Earnest "Earn" Marks (Donald Glover), intermittently homeless and struggling to make ends meet, he becomes the manager of his cousin Alfred Miles (Brian Tyree Henry), better known by his rap alias Paper Boi. Earn's on-again-off-again relationship with the mother of his child, Vanessa "Van" Keefer (Zazie Beetz), is explored and Darius Rucker (LaKeith Stanfield), Alfred Miles' psychedelic right-hand man and roommate help explore the weirder side of the world of Atlanta. With no episode running longer than 25 minutes they often feel more like short films than your typical TV episode. From police brutality, social media, racism, sexism, and homophobia, there is nothing Atlanta shies away from. This hard realism is blended with surreal comedy and a cinematic shooting style. 
My favorite episode of season 1 is a tie between episode 10 "The Jacket". The Jacket on the other hand is a showing of beautiful direction and the feeling of pure panic that sets in.  Earn wakes up in a strange house, the site of which was an out-of-control party the night before, but his only concern at the moment is finding his missing jacket and something of value that was in a pocket. An unconventionally beautiful Atlanta is the backdrop of this episode, the sun changing the color and light of the many neighborhood streets. The entire episode has him running around Atlanta looking for this jacket, his life devolving into panic-inducing nightmares. Season 1 is an incredible start, diving into the realistic but also bizarre world of Atlanta. 
Season 2, aptly named "Robbin' Season", is where things seem to focus on this panic-inducing situation that our four main characters seem to always fall into. We take a deeper dive into the larger world that is "Atlanta " with flat-out weird introspective episodes that show us that Glover wants us to feel what he feels: fear. 
Episode 1, "Alligator Man" shows us a Florida man in a short scene, the Florida man who is the cause of all of the headlines being one mythically destructive man who does whatever he wants. The outside world of Atlanta is scary, but the scary part isn't that Florida Man is the human manifestation of some of the most bizarre news headlines to come out of the state in recent history, it's scary because it's more of a mental thing than a physical one. You don't see Florida Man, not his face at least, and our main characters don't see him either, but it's the thought. The thought that one man could do all of these horrible things both in the world of Atlanta and our world, that's what makes it scary. 
The 3rd season takes place in Europe, with the characters in the middle of a European tour. The European cities featured throughout the season include Amsterdam, London, and Paris. The season also explores events happening back in America outside of the core characters in several stand-alone episodes with a vignette format. Fans and critics have speculated that these episodes are depictions of Earn's dreams. These episodes take place in Atlanta, and New York. The 3rd season delves into the world of Atlanta instead of the characters, and how we perceive others' experiences and lives.
Season 4 of Atlanta was sadly the final season of this amazing show and I refuse to spoil even an ounce of any episode. This show is personal to me, it's gotten me through a lot, and made me better both mentally and emotionally. Sharing my feelings toward this amazing show is something I've done for a while but showing that it's the greatest TV show of all time is correct in its first episode. It's not trying to make you laugh, understand, or even think to a certain extent, it just wants you to see and listen because that's all you need to do. Unapologetic with no specific drama or tone, amazing writing, acting, directing, mise-en-scène, everything about this show is amazing. You connect with the characters, and the story, and you feel something as you begin to see the world through a deranged mirror version of itself called Atlanta.
Leave a Comment
About the Contributor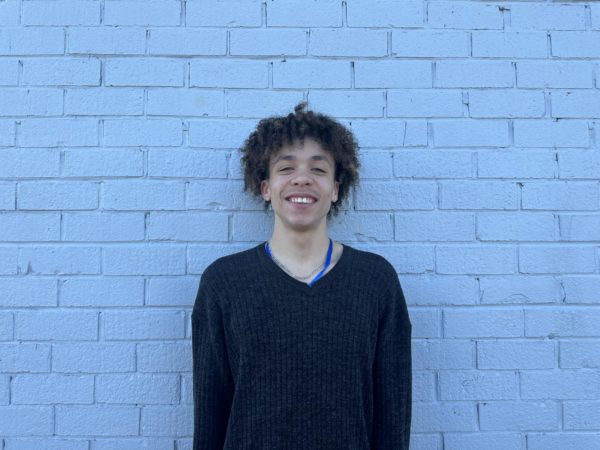 Jaylan Post, Arts & Entertainment Editor
Jaylan Post, senior, is in his third year of Journalism and hopes to continue his important work as an editor and writer. He uses the class as a way to...