Abbott Elementary: A Beyond Promising New Comedy
Recent primetime comedies haven't hit as of late. Modernizing stories just ends up feeling like pandering a lot of the time and are prone to spout cringe-worthy humor. Abbott Elementary is an exception to that trend. According to scholastic.com, eighty-five percent of teachers say the reason they started teaching was to make a difference in the lives of children. Teachers trying to make a difference is essentially where every episode of Abbott Elementary begins. No matter what they do or try to seem like, teachers, above all, want to connect. What teachers and TV shows can have in common is the feeling of trying to transform to appear more appealing, cooler even, kind of denoting what they should be at their core.
The Emmy Award winning series Abbott Elementary makes me feel none of these things. Abbott is about a group of committed teachers whose passion knows no bounds and a tone-deaf principal more invested in clicks on her social media than dollars in school funding. They find themselves thrown together in a Philadelphia public school. Despite the odds stacked against them in terms of supplies in the classroom or student-crafted phenomena like "desking", for instance, they are determined to help their students succeed. Though these incredible public servants may be outnumbered and underfunded, they love what they do even if they don't love the school district's less-than-stellar attitude toward educating children and their lack of passion in helping them do their jobs.
 Abbott is a genuine story about genuine teachers. They may know they're not respected or cool, or they may not know they're lame but no matter what they are unapologetically themselves. This series genuinely is simple. A story about good teachers in a poor school is simple, but the way it's delivered is brilliant. Quinta Brunson's Janine Teagues represents a naive, good hearted, young teacher who is looking to do whatever she can to make her student, school, and friends better. Quinta Brunson is also both writer and creator of the show. Brunson's a triple threat and the show frequently showcases her incredible writing, acting and storytelling.  Tyler James Williams's Gregory Eddie is a substitute, who later becomes a full-time first-grade teacher who harbors a crush on Janine. This character represents the cool laid back teacher who seems to be just an understandably swaggy human being but is weird. He doesn't apologize for it, or try not to be, he's comfortable enough in his own skin to keep being himself no matter what. Gregory originally applied to be the school's principal and is upset with an unqualified Ava, the current principal, for taking the job he worked hard to obtain. Zack Fox is an incredible bit player in Tariq, Janine's long-term boyfriend and aspiring rapper. Tariq is unintentionally likable, a bad boyfriend that takes Janine for granted with a golden personality. Gregory, on the other hand, is a genuine person all around.
Season 2 has already looked to keep up the same incredibly heartfelt and comedic tone, Tariq and Janine breaking up, Gregory now a full time teacher, and the rest of the supporting characters growing as people and as friends. Abbott's staff refrains from being friends except for Janine and Jacob, an awkward history teacher, played by Chris Perfett, who supports Janine and her mission to improve the school for the children. This character is the teacher you loved because of how lame he was. Funny, dorky, cringey, Jacob is a jack of all trades. There are countless other incredible characters who are school staff trying to make the best out of what can only be described as a bad situation in the Philadelphia public school system.
Abbott uses a mockumentary style in a fun and fresh way to make audiences feel like it's new when it really isn't.  Early on, we learn that Ava has invited a camera crew to show what it's like at an underfunded public school in America (and to get herself as much camera time as possible). The show features interviews given directly to the camera, incredible comedic and emotional zoom-ins and rich pans to character reactions. Every episode features individual testimonials, showing the inner dialogue of each character and bringing the often ignored world of teaching to light. This mockumentary style allows the emotional moments to hit harder, making the fictional feel real. Blending comedy and a style of realism is Abbott Elementary's strongest asset.
Abbot Elementary is an incredible comedy from one of the most influential new minds making sitcoms right now, Quinta Brunson, and it feels like it could be a long lasting cultural phenomenon. 
Leave a Comment
About the Contributor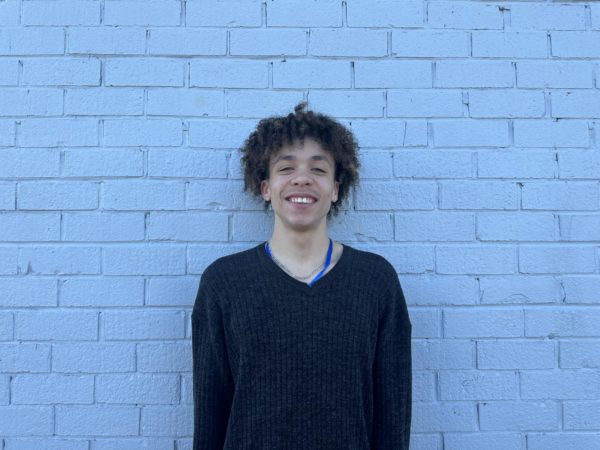 Jaylan Post, Arts & Entertainment Editor
Jaylan Post, senior, is in his third year of Journalism and hopes to continue his important work as an editor and writer. He uses the class as a way to...