REC Center Renovations Send Swim Team to Another Lane
Mount Vernon Rec Center will be sitting out the next two swim seasons. Our swim team's go-to practice spot, first built in 1974, is completely closed down for renovations until sometime in 2025. The 75,000 square foot expansion is expected to include two NHL-sized ice rinks, an elevated indoor track, and even a climbing wall.
With Mount Vernon Rec closed, the swim team now holds their practices at George Washington Rec Center,  which is near Mount Vernon High School. Because of this change, many West Po swimmers have been forced to adjust to the change without much of a heads-up.
"I found out that it was going to be renovated around a year ago. I thought it was going to be closed around March to February once this swim season was done. Around December, I found out it would be closed at the end of the year," varsity swimmer George Schulte told us.
Even though the swim team now practices at a pool further away, varsity swimmer Hana Keenan doesn't think it's that big of a deal, "We had a bus bring us from the school and we got to leave 10-15 minutes early," she noted. "If you drove you can still drive, but otherwise there wasn't much of a change besides a 10 minute difference."
Although it doesn't cost a whole lot more time, West Po swimmers are conflicted about the renovation and the new practice space. "The new rec center has better natural lightning, but it'll never be the same as the Mount Vernon Rec Center, which I have come to love over my years on the swim team," Avalon Mikulski, junior simmer, said,
George Schulte also told us, "Newness wise, Mount Vernon was probably better… I think GW needs more of a renovation." Regardless, Schulte was still saddened by Mount Vernon's 2-year hiatus: "I'm gonna miss the old Mount Vernon and how loud it was."
Leave a Comment
About the Contributor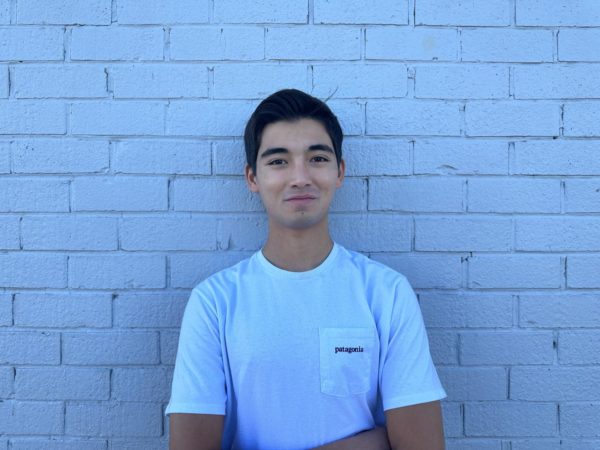 Miguel Tsang, Co Editor-in-Chief
This is senior Miguel Tsang's third year writing for The Wire. Not only the president of West Po's Asian-Pacific Americans Club (APAC), he's also active...