The Wire's Top 10 Album Picks for 2022
With 2022 providing a varied slate of incredible albums, alive with talents, new and seasoned, The Wire's "Music Man," Jaylan Post, shares his choices for the Best Albums Of 2022.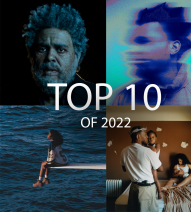 Mr. Morale & The Big Steppers. – Kendrick Lamar.
Kendrick Lamar, arguably the greatest artist of all time, came out swinging in 2022 with the release of his single "The Heart Part 5″ and his incredible live performance at the Super Bowl halftime show. Mr. Morale & The Big Steppers is just another step Kendrick has made to show how great he is. Upon release, Mr. Morale & the Big Steppers received the largest first-day streams of 2022 on Apple Music, garnering over 60 million streams. It's nominated for two Grammys. Beyond the universal praise, the album itself is one of the best I've ever heard. Kendrick Lamar has put out two of the best albums ever, and Mr. Morale is on the same level of these amazing albums. With every song being a different listening experience, Mr. Morale is still a heavily cohesive album. Each song has a different sound and meaning, but the entire album flows together well. Kendrick Lamar's past albums could be described as him spilling his soul and mind out, but this album feels like the emotional pouring of a man's heart.
The Weeknd is a generational talent with some of the most creative and experimental pieces of art out there. Dawn FM. is another step in a direction of perfection. With the pseudo trilogy of futuristic and vibey sounds, Dawn FM is a perfect punctuation mark and ending after Starboy and After Hours. With some of the most interesting and prolific sounds, The Weeknd is solidifying himself as one of the best artists of our generation. Dawn FM is one of the best-sounding albums of the year with some of the best commercial success. In the United States, Dawn FM debuted at number two on the Billboard 200 with 148,000 album-equivalent units, calculated from 173.04 million on-demand streams and 14,000 pure album copies. The album itself feels like a bittersweet ending to one of the best three-album runs we've ever seen.
One of the most critically acclaimed albums of the year: SZA's SOS debuted at number one on the Billboard 200 and spent five weeks atop the chart. Breaking the record for the largest streaming week for an R&B album in the US, this album has been praised as one of the best showings of SZA's range as an artist. Infamously taking over the likes of Tik Tok and Spotify, the album has connected with people, with all twenty songs on the album being given love. With an incredible showing of her pop culture relevance with her appearance in SNL and the critical acclaim of the album, SZA has solidified as a modern-day superstar artist. The album itself is a compilation of different sounds and feelings, all-encompassing the same feeling of guarding yourself. The album gives off a feeling of multiple personalities creating separate beautiful songs with different styles and sounds combining with the same encompassing meaning.
Melt My Eyez See Your Future. – Denzel Curry.
Inspired by several classic works of cinema, including The Good, the Bad and the Ugly, A Fistful of Dollars, For a Few Dollars More, The Mandalorian, Return of the Jedi, Sanjuro, Yojimbo, Seven Samurai, and Ran, this stylized album is a piece of art. Includes features from T-Pain, 6lack, Rico Nasty, JID, Jasiah, and Slowthai, and production from Cardo, Thundercat, JPEGMafia, and Kenny Beats this album received widespread acclaim from critics, with reviewers praising Curry's lyrical abilities and the album's production. The album itself is a timeless album that encompasses a certain feeling of maturity and self-discovery. One of the best showings of an artist's willingness to be real and raw, it feels like a precursor to the evolution of one of the most exciting artists of the 2020's. The album is a bright step in the right direction for a young incredible talent, and Curry had proceeded to put out a collection of features that show a continued and solidified
JID has created his own sound and brand with this album. The young up and comer from Atlanta released The Forever Story, his third studio album, on August 26, 2022, through Dreamville and Interscope Records. Signing with Dreamville in 2017, JID has made waves as one of the most lyrically inclined artists alive. On level with the aforementioned Melt My Eyes See Your Future, JID created a classic. Conceptually, The Forever Story is a sequel to JID's debut album, The Never Story, released in 2017. This album alongside its predecessor shows sides of JID's life, such as his upbringing, life as an artist, and feelings in a raw way. His entendres and flow is unmatched as a collection of features blows you away with polar opposite artists coming together on this album, with guest appearances from Kenny Mason, EarthGang, 21 Savage, Baby Tate, Lil Durk, Ari Lennox, Yasiin Bey, and Lil Wayne.JID looks to be another incredibly exciting artist with this classic album. JID is officially one of Atlanta and Dreamvilles
finest. 
 Gemini Rights – Steve Lacy 
Gemini Rights is an album that amplifies Steve Lacy's majestic mystique. leading Lacy to hit #1 on Billboard Hot 100 for three weeks straight, months following the summer release date in 2022. A smooth and ethereal album, I forgot about it during my initial ranking of the top albums of the year. Upon an in depth listen, I remembered how incredible this album is. The R&B, Indie Rock, Jazz, Funk, and Psychedelic sounds of this album truly make an experience, like lost in a multicolored void. The production of a smooth album creates something that feels personal, yet global. With only guest appearances from Fousheé and keyboardist Matt Martians, this album feels like a love letter to Lacy's creativity and musical ability, created by himself. An album mostly known for its hit singles "Mercury," "Bad Habit," and "Sunshine", this album as a whole should be praised for its ability to make you feel not only emotions but the music itself. Lacy is looking to be one of the most exciting artists to look forward to in the future.
Joey shows he is conceptually the coolest and smoothes artist the game has ever seen. With an album comparable to his earlier works, with a modern and frankly incredible twist, Joey has his exaggerated swagger on full display here.  With guest appearances from Diddy, Westside Gunn, Larry June, Chris Brown, Capella Grey, and JID, and production of the album handled primarily by Statik Selektah and Chuck Strangers, with contributions from Erick the Architect, Mike Will Made It, and Kirk Knight, this is an album bringing many eras of Joey with each song, showing how he's grown since his last full length drop. Hopefully his braggadocious feeling will be reeled back a little as he continues to put music out, as there were shines of his beautiful and incredible sound back when he released his first album, 1999. Although, Joey with this album creates some of the best lyrical ability and flow in an otherwise perfect album, if it didn't fall in incohesion. The incohesion though, is used as a show of his growth throughout his years absent from the rap game. With now the third album I have seen as the best lyrical performance of the year, the 2020's are looking bright with these vast conceptual lyrical masterpieces.
Heroes and Villains – Metro Boomin 
Every era of hip hop brought out classic albums by producers which brings a collection of incredible guest features. DJ Khaled, The Alchemist, Mike WiLL Made It, and now Metro Boomin. Metro Boomin's psychedelic trap album is a beautifully produced album that gives you seamless transitions and amazing production that shows Boomin as this generation's biggest music producer. The album contains guest appearances from John Legend, Future, Chris Brown, Don Toliver, Travis Scott, 21 Savage, Young Nudy, Young Thug, The Weeknd, Mustafa, ASAP Rocky, Gunna, and the late Takeoff. Heroes & Villains debuted at number one on the US Billboard 200 with 185,000 album-equivalent units, making it Metro Boomin's third US number-one album. This albums flawed range is what makes it fall with the likes of ASAP Rocky, Travis Scott, DonToliver, John Legend, and 21 Savage trying their hardest to have this album branch out to be more of the relatively main stream sound.
With one of the most critically acclaimed albums on this list, Beyonce is here at number 8 with her beautiful disco dance music album renaissance. With concepts showing a powerful and uplifting Beyonce, this albums falls short because of its inability to all be on a level of greatness. Beyonce created some of the most beautiful music in the last fourth of her songs, as she continues to put out billboard hits across the board.  The most highly lauded album of 2022, it was named the best album of the year by publications including the Los Angeles Times, The New York Times, NPR, Pitchfork, and Rolling Stone. Renaissance received a record-breaking nine nominations at the 65th Annual Grammy Awards, including Album of the Year, Song of the Year, and Record of the Year. A beautiful showing of a modern remaking of 1970's music, Beyonce is just getting started with a new era of her music in 2022.
Ramona Park Broke My Heart – Vince Staples
An album rich in flow and lyricism, this creative deadpan album creates a feeling of peace and tranquility. Where it falls short in commercial success, it is one of the best projects of the year through its sheer creativity. Surely  a West Coast hip hop classic, Staples delivers one of the most cohesive and beautiful albums through the album seemingly feeling like one lifetime played through the span of a few songs. A very solo heavy approach, the album holds a few underrated features such as Lil Baby, Ty Dolla Sign, and Mustard, with each feature artist bringing in different skill sets to match the vibe and ambiance of the song and the wider album. Hoping the Staples gets his commercial and critical flowers soon, because this album really shows his creativity, hit making ability, and all around willingness to create something that is truly different.
Honorable Mentions:
SICK! – Earl Sweatshirt 
One of if not the best produced and lyrical albums on this list, this humble offering of absolutely lyrically mastermind-like songs leaned into the chaos of the world's growing anger and restlessness. The sound that I like to call "good chaos" is on full display as Earl somehow can make you think, reflect, and distress at the same time.
$$$ – Freddie Gibbs
A creative album by one of hip hop's best, Gibbs' $ouls $old $eperately is an album that flew under the radar despite being one of the best albums of the year. A lyrical mastermind in his prime, and one of rap's best veterans, this album just proves something to me, we need to put respect on Freddie Gibbs name.
LEARN 2 SWIM – redveil
Redveil, an artist from Washington DC came out with an almost perfect album which he produced by himself. Some of the best production and lyricism of the year, redveil is a great artist to look forward to as the next big thing in the future.
EDEN. – fivetwofive. 
West Potomac own, fivetwofive. came out with their debut album EDEN in May of 2022. It is a genreless, smooth showing of a collection of incredible young artists and producers. A large array of different music, it all seemingly has the feel of a big hit for its intended audience. I am incredibly excited to see fivetwofive.'s future.
Leave a Comment
About the Contributor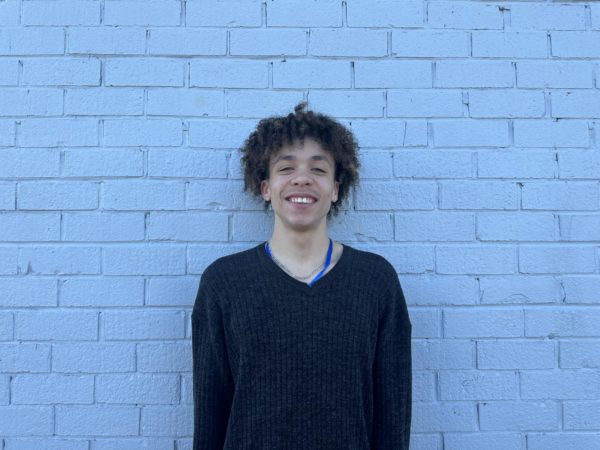 Jaylan Post, Arts & Entertainment Editor
Jaylan Post, senior, is in his third year of Journalism and hopes to continue his important work as an editor and writer. He uses the class as a way to...