Spring Sports Try-Outs Ongoing
West Potomac's tryouts for spring sports are currently taking place.
 A huge number of hopeful athletes are currently trying out for teams as Winter sports have wrapped up. Student athletes prepare for the upcoming season. Hundreds of West Po Students have registered for spring sports. Athletics have drawn a huge number of student athletes this year with 295 students registered for winter sports. But, spring sports' numbers dwarf even that. West Potomac has approximately 640 registered for spring sports. 
In terms of new developments in West Po athletics, Soccer, like last year, won't have a freshman team this year. This makes try-outs especially stressful for those interested, "I really think making a team is hard, especially in soccer, where there is no freshman team and plus there's so much competition in any sport," Junior Erbin Gomez said. 
"I'm really excited for try-outs because the weather's getting warmer and it's nice to have an excuse to be outside. And I love the team, everyone's really nice, it's just something to look forward to after school," Senior Natalie Goel, who hopes to make the Spring Track team, said.
A lot of try-outs have finished, but here are some of the remaining dates along with information on who to contact the coaches and where to go for try-outs:
Girls Tennis: February 23rd – 3:30 – 5:30 PM. 
Boys Tennis: February 23rd – 24th – 4:00-6:00 PM at Sandburg Middle School. Coach: Curtiss Ranney
Baseball Tryouts: February 23rd – 9th & 10th Graders – 3:30 – 5:00 PM at the Baseball Field and February 23rd for 11th & 12th Graders  at 5:00 – 7:00 PM.  Baseball Coach: Josh Senior
Softball Tryouts are on February 23rd – 5:00 – 7:00 PM at the softball field. Coach: Tra Byrd
Track Tryouts are on February 23rd, & 24th – 3:30 – 5:30 (Track).   Coach: Jaela Gay
Leave a Comment
About the Contributors
Roger Velasquez-Medina, Writer
With a dream of traveling around the world one day, Roger Velasquez Medina, a freshman, enjoys watching Kings (reis) and playing soccer. Roger is in his...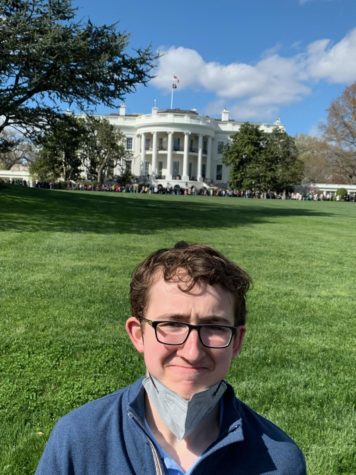 Benjamin Price, Assistant Editor-in-Chief
Benjamin Price, a senior, likes going to the movies, getting slurpees and listening to music. He is the parliamentarian of Asian-Pacific American Club...