Universal Prayer Room Open for Ramadan
West Po has opened its new prayer room in time for the start of Ramadan, which began on Thursday, March 23. This room is open to students and staff for religious, spiritual, and mental health purposes. The prayer room is located in the library and is open during lunch periods for student use.
While there has always been a space in the library for students to tend to their wellness needs, Principal Millard explains it as more of a closet than a room. Because West Po had been undergoing renovations and was already overcrowded, space was limited and the rooms in the library were occupied for testing and various educational needs.
"It was always in the back of my mind to get a space once this renovation was done," Millard said.
After renovations were completed this fall, the idea of a real prayer room was able to be brought to life. West Po's PTSA granted a couple of thousand dollars for the room according to Millard. The room has drawers and cabinet space for students to feel welcome to donate anything they feel would represent their religion including a Bible, Torah, Quran, etc.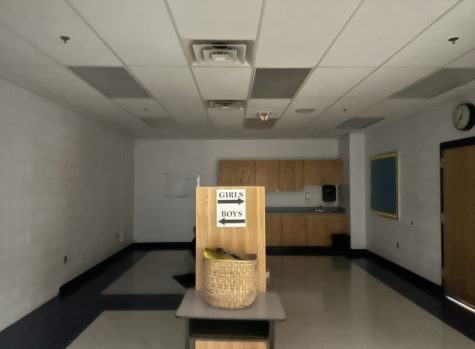 Muslim Student Association (MSA) student leaders Aiza Arif, Nora Mohammed, and Fiza Saeed noted that they were working to collaborate with other diversity groups–Student Equity Coalition, West Po Change, Jewish Club, and Mindfulness Club–to gain inclusive perspectives on plans for the prayer room. Since a meeting with the diversity clubs and groups during advisory in early February, they have been planning a meeting with numerous leaders at West Po to hear everybody's ideas and reach a compromise.
"Everyone has different ideas of what to do with the prayer room… the main thing is we've got to come to a compromise and try to figure out how everyone can use the space for their needs," Arif explained.
Currently, the prayer room is open during all lunch blocks– from 11:10 – 1:15– and students must sign in at the library for the room to be unlocked. As prayer times for religions vary, the room hours can be limiting for students. Prayer times for Muslims vary throughout the year as well, which can interfere with school hours.
"I pray during my lunches…thankfully the prayer time falls during my lunch, but it's hard for me to pray and compromise my class time for prayer," Mohammed said.
As of this past week, students may pray during instructional time with parental permission, according to Dr. Millard. The school will collect the names of students who would like to use the prayer room during instructional time and send a permission email to their parents. After parental approval, the student may request a pass from their class to go to the prayer room, where they will have 10 minutes to pray.
The MSA students also explained that they would like to incorporate a Friday prayer, which would bring Muslim students together to pray Jamaat. Arif explained that Friday is a holy day for Muslims, so they participate in Jamaat, where many people come together and pray with an Imam, who is a prayer leader.
"Usually in those prayers, it's a lecture in the beginning.. and then we have the second half afterward," Arif said.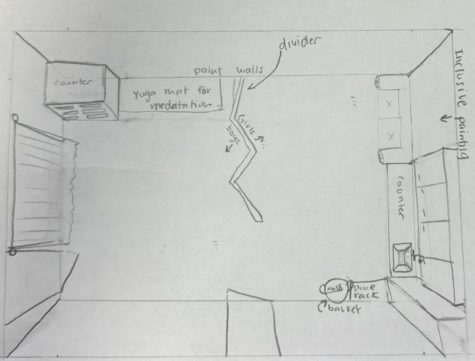 With regards to the room itself, there are many ideas for the layout and furniture to be added. Taking into consideration the need for boys and girls to be separate, as well as incorporating a barrier between prayer and meditation, Saeed displayed a drawing of a proposed layout of the room. There would be a basket with prayer mats, a shoe rack, a divider between girls and boys, as well as yoga mats for meditation. Within the room, there were ideas to add inclusive paintings as well as a whiteboard for positive encouragement.
Another reason for the delayed opening of a prayer room has been county regulations because not all schools in FCPS have a prayer room. Millard explained that FCPS and West Po have been working to update their guidelines around the usage of a space like this to align with all schools across the county. "Not every school has a space… and they want to make sure that every school has a space," Millard stated.
The prayer room is an expansive space where all faiths are welcome to pray, while also providing the opportunity for students to gain knowledge about other religions and beliefs. Millard pointed out that West Potomac, along with other schools in the county, are generally very Eurocentric.
"
We are everybody at West Potomac and our school culture has to match the cultures that are here.
— Dr. Millard
This culture, however, does not accurately display the diversity of students that fill the halls of West Po. "We have to have spaces and have these conversations and have courses that match the interests of the students that we have," Millard explained. Many things are taken into account in making West Po a community that involves the people and minds of students and staff, and this prayer room is a space that considers all faiths and backgrounds.
Leave a Comment
About the Contributors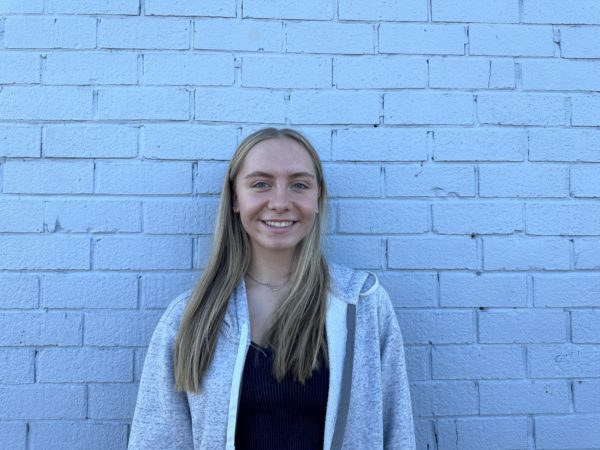 Phoebe Schultz, Editor-in-Chief
Phoebe Schultz is a senior editor and member of the West Potomac Dance Team. In her free time, she loves spending time with friends and trying new coffee...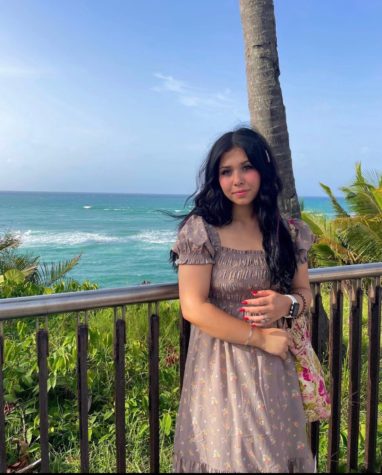 Annie Ghaffari, Social Issues Co-editor/ Sports Co-editor/ Website Designer
Aspiring psychiatrist, Anmool "Annie" Ghaffari,  finds journaling fun.  She is currently in her senior year, and has taken journalism every year...