Angel Reese: Unapologetically Black
The LSU Women's Basketball team won the 2023 NCAA National Championship game over Iowa, 102-85 on April 2nd, 2023, headlined by incredible performances by multiple players with the likes of Caitlin Clark, an incredible generational women's talent in herself, Alexis Morris, Jasmine Carson, and LaDazhia Williams having career games. The biggest name to come out of the game was Angel Reese, who has shown on and off the court that no matter what she's going to be a walking bucket, and as self-assured as they come. She's a star on and off the court.
The All-American basketball player gained national attention with her incredible style, giving Iowa's Caitlin Clark a little payback in their incredible game and logging yet another double-double while leading LSU in one of the most exciting NCAA women's March Madness Tournaments ever. Reese, alongside her opponent Caitlin Clark, Iowa's star, showed out in performances that arguably made this year's Women's March Madness more must-see television than the men's.
Reese has carried herself with swagger, and everyone seems to have taken notice. With her recently signing the dot to a new NIL deal and Shaq calling her the greatest athlete in LSU history, Reese is one of the biggest topics in sports.
Reese had announced she will join her teammates at the White House after initially rejecting the offer due to First Lady Jill Biden's that runner-up Iowa should come, too. Biden, who attended the NCAA championship game, drew criticism for inviting the MVP of the losing team to the White House in a step outside tradition–in the past, only the championship teams have been invited in men's and women's sports. Reese offered no apology for having criticized the First Lady and kept the situation calm.
Her elegance in situations might make you forget, but the most magnetic part of Reese is her killer instinct. Whether against Ohio State, chirping at the free throw lane, a swat against Florida and a technical foul, or telling Iowa and the world in the NCAA championship game that they can't see her, and flashing her finger at Caitlan Clark to ring her, Reese has shown this heightened level of the dog in her.
Whereas this dog mentality has some praising her, others rebuked her. Reese's actions are basketball at its best, its personality, passion, and swagger, but some can't see that. This wasn't just a woman complaining, something most would already ignore. But she was put in this box by some as too hood or too ghetto; the racial tension in the air after her championship game was so thick you could cut it with a knife, but Reese continued to carry herself the way she wanted to.
She said her actions are "for the girls that look like me," and "for those that want to speak up for what they believe in." She isn't just some ghetto girl who got her 10 seconds of fame in a game; Angel Reese is incredible on the court–and off. Look at her track record. She's a genuine college basketball star who showed time and time again she is a certified bucket. A swag-filled, trash-talking, passionate player who will do and say whatever she believes is right, not out of anger or spite, because she is who she is and refuses to change because people think anything negative about it.
Angel Reese has found backlash from basketball peers themselves with racial tension, with a high school girls' basketball coach in Maryland seen commenting, "Celebrating a player (with God-given height and talent) and zero humility or impulse control. As a female coach of female high school ballers, I find this behavior repulsive, unacceptable, unflattering, and unnecessary. You can have swag while not acting like a punk. Highlight some other girls in the conference who aren't as genetically gifted."
Slandering someone's name using words like 'genetically' and 'God-given talent' is some serious passive-aggressive racism. Being labeled as punk and repulsive for playing basketball in the way she was taught. Basketball is a game built on big personalities and trash-talking. Look at Michael Jordan, Diana Taurasi, and Kobe Bryant: all 3 of them are seen as high-level athletes who are known for their abrasive trash-talking and big personalities. This isn't something new, it's just a problem now because a black woman was herself, and some of the world isn't ready for that level of pure confidence.
Leave a Comment
About the Writer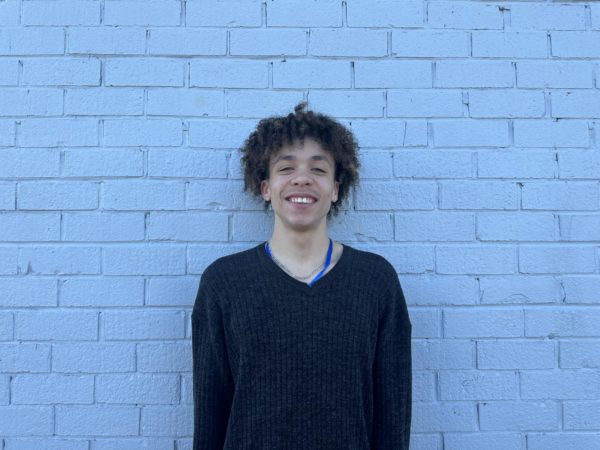 Jaylan Post, Arts & Entertainment Editor
Jaylan Post, senior, is in his third year of Journalism and hopes to continue his important work as an editor and writer. He uses the class as a way to...