Benjamin Price: Senior Sign-Off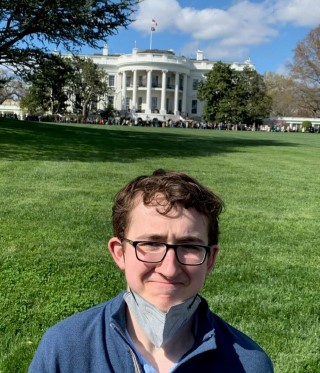 Most of our senior sign-offs have a message to them, something to say about how they want the school to change or their concerns about the world they're going into, but I want to take a different approach and just talk about what this paper had meant to me and thank some people who made this whole experience what it was.
The first time I stepped into Ms Cooper's classroom in Trailer 15, I was deeply intimidated, it was my first full in-person class period since we'd gone virtual due to the pandemic. I remember sitting down at the first empty chair, just hoping to make friends with whoever was at that table around me. The next class, I overheard a conversation about superhero movies and I moved tables. That's how I met 2 of my favorite people in this whole school. Jaylan Post and Miguel Tsang are great journalists, not always the most consistent, I think they'd agree, I mean neither am I, but when they put their heart and mind into a story, it can be pretty special.
I think part of the reason I've been pushing off writing this sign-off is because a part of me isn't ready to say goodbye to the West Potomac Wire, and to a certain extent, not ready to say goodbye to West Potomac, but either way, here we are. It's been fun. My advice to anyone taking Ms Cooper's Journalism class and writing for the Wire would be that you'll get out of this experience what you put into it. Find what you're interested in, find the drive to find a format to express your ideas and write, write, write. The more you put off any of these steps, the less pleasant this class will be. You can't bs an article, the ones that are good, the ones that you enjoy writing are the product of time and effort, full stop.
If I have any advice to impart to those of you who have yet to graduate, while I have your attention, it would be life is a loaded Baskins Robbins, sample all the flavors you can because that's how you find out what makes you feel like you, what makes you happy, what doesn't and the kinds of compromises you're gonna have to make for the sake of what's important to you..  When you're buying a house, you don't just look at the one for sale down the street, you look at a bunch of them. I've been to so many open houses. Talk to everybody around you (and I mean everybody) cause that's how you find the people you can stand and from there, you find your friends, your crew, your closest folks. Same thing goes for everything else that makes up your life going forward. Always work to be a better listener because that's how you get better at everything else. 
I fully believe in our current Editor-In-Chief Phoebe Schultz, she puts in more work and care and time into this paper than any of us and she's the kind of leader I'm confident will make this paper even better next year. As long as Ms Cooper is around, this will remain a great paper, of that I have no doubt. She cares about this paper so deeply, I think it inspires us to all do better, at least in my experience. So my final message is always give this paper because it's the product of a lot of work from your fellow students and please stop throwing The Stall in the toilet. I've made true friends, written some pretty good stories and learned a lot. It's been a lot of fun and I'm going to miss this class and paper very much.
Leave a Comment
About the Contributor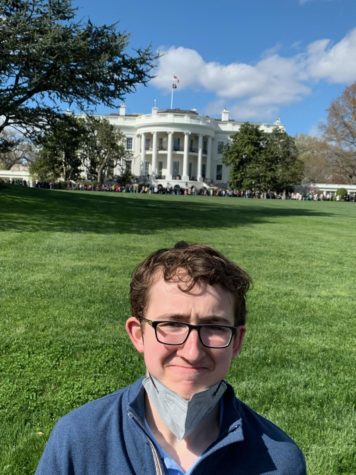 Benjamin Price, Assistant Editor-in-Chief
Benjamin Price, a senior, likes going to the movies, getting slurpees and listening to music. He is the parliamentarian of Asian-Pacific American Club...