Annie Ghaffari: Senior Sign-Off
I started taking journalism my freshman year of high school, unaware of the positive impact it would have on me down the line. It's been a class I have consistently enjoyed throughout each year, even under times of pressure. I had the opportunity to have an outlet to share the topics I was passionate about and wanted to spread more information on. Seeing students and staff talk about the stories I had been writing about made me realize how much of an influence I could have.
The class made me find a greater passion for writing, and helped me strengthen my social skills. I've had to interview and interact with various types of people for numerous different stories, and having these conversations has allowed me to understand how to interact with different attitudes and personalities, as well as realize how human we all really are. It showed me how everyone has a vital role to play in something, and everyone has something that makes them unique. Journalism has made it so much easier to talk to newer people.
The best bonus out of the many from taking journalism at West Po was meeting some of the greatest people, and having a teacher like Ms. Cooper. I've learned that teachers can be truly passionate about helping their students, and being there for them. The students I've been taking journalism with are people who I hope I can continue to keep in touch with, and the friendships I've made in this class are so genuine and sincere. Overall, I have had the best experience with journalism. .
Leave a Comment
About the Contributor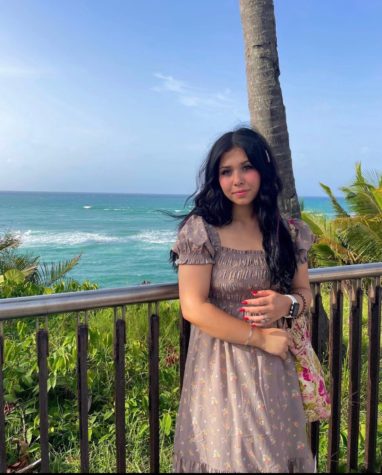 Annie Ghaffari, Social Issues Co-editor/ Sports Co-editor/ Website Designer
Aspiring psychiatrist, Anmool "Annie" Ghaffari,  finds journaling fun.  She is currently in her senior year, and has taken journalism every year...