An Inspirational Career: Ms. Matthewson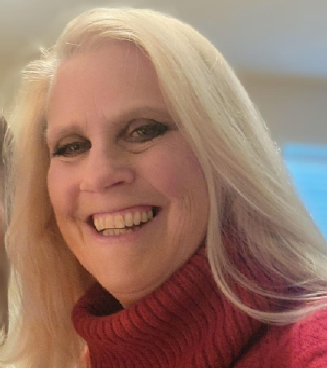 After being with West Po for 17 years, Mrs. Mary Mathewson has decided to say goodbye. She's made such a positive change on students and faculty members throughout her years. However, now Mathewson is looking for a relaxing change to her lifestyle in Key Largo, Florida.
As Mathewson spent her whole life in a military family, she explored many new places including Japan, New Zealand, and Antarctica. Mathewson comments about her life before teaching, "I don't know anything else besides the military. I think it's a great life."
She graduated from University of Maryland and earned her masters from Old Dominion. She always had a love for reading, so English naturally came to her. "I was teaching preschool and I just got too old for that, so I decided to teach English because of my major," Mathewson replied when asked about her decision to come to West Po.
West Po had its ups and downs for Mathewson. Coming back from the pandemic was hard for many teachers and students, including Mathewson. More and more expectations were put on teachers, piling up the stress. However, the students and the English department made this time easier for her.
"Ironically, I'm going to miss the kids the most. That 'Aha' moment is my favorite thing," The students will also miss Mathewson.
Mathewson has developed great relationships with students and enjoys deep respect from her peers. She helps students find themselves by listening to them and being a big advocate for the truth. Mathewson explains why being honest is so important by saying, "If something feels wrong, then 90% of the time it is. So speak up."
Sophomore Nathan Van Atta states, "She is very good at explaining how things work and is a very understanding person."
"Mary inspires countless students–and colleagues– to go beyond the surface–to puzzle and ponder and ruminate, to dig deep to find truth and meaning. She's known for her professionalism and blunt honesty, particularly when speaking to The Post, and most authority figures," said Ms. Kerry Cooper, English teacher.
After finishing her journey with West Po, Mathewson will be moving to Key Largo, Florida where she plans on spending more time with her dogs and enjoying nature by paddle boarding and kayaking. Although she loves the students, she has realized that retirement is the best option for her overall health.
Mathewson reflects on her time at West Po by finishing with one thought. "Teachers don't teach to make money, we teach because that is who we are. I think that's getting lost a lot right now," she said.
Leave a Comment
About the Contributors
Claudia Bunea, Writer
Navigating her way through her first year at West Po, Claudia Bunea is eager to see what her freshman year brings. She currently spends most of her time...
Catherine Dabbieri, Writer
Catherine Dabbieri, a freshman, hopes to get more involved with the school through journalism, while learning new ways to make her writing better. She...