Wolverine Warrior: Ra'Sheika Gregory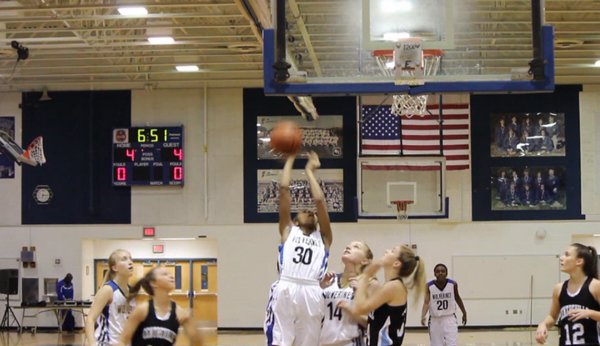 This season was the best West Potomac Girls' Basketball has played in years. Prior to this season, the team had won more than three games in a season just once in the past five years. That came in 2012-13, with six wins. This season, the girls won nine games, a vast improvement after years of seasons only garnering one or two wins.
Powering this great Lady Wolverines season was senior Ra'Sheika Gregory. A versatile forward, Gregory was the team's best scorer, averaging almost 13 points per game. Her ability to drive to the basket and draw fouls, more than 50 of them, is accompanied by her lethal perimeter scoring ability. Gregory's 17 field goals were far and away the most on the team.
When asked about Gregory, Head Coach Kenny Farmer was very high on his forward's scoring ability. "We're not as good of a shooting team as we need to be. The skill level just isn't there yet. But Ra'Sheika is definitely the most consistent outside shooter."
A four-year varsity starter, Gregory was thrilled to end her high school career on a high note. "This is the best year that we've had. We'd only won like two games throughout my four years. But this year, we had a pretty good season."
Asked about what is different this year, as opposed to the loss-filled seasons before, the talented forward cited the team's chemistry. "We played as a team. We worked harder," said Gregory. "We had a belief in winning."
Gregory grabbed the attention of Shenandoah University coaches while playing AAU basketball during the summer with her travel team. Impressed with Gregory's shooting ability, scouts asked her to come to their campus for a visit. Gregory felt that Shenandoah was the right fit, and has decided to play for their varsity basketball team next year. She hopes to sign her letter of intent by the end of March.