Pamela Molnar Wins 2014 WPHS Student Peace Award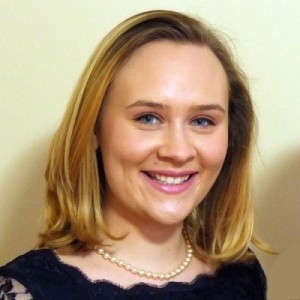 "Teacher," "advocate," and "friend" are the words used by counselor Randi Rosenberg to describe senior Pamela Molnar, this year's selection for West Potomac's Student Peace Award. Inspired by her mother Jo Ann Molnar, who teaches Special Education at West Potomac, Pamela wants to follow in her mother's footsteps.
She has been pursuing this path by tutoring students at Bucknell Elementary, serving as a mentor  at WestPo, and helping students with intellectual disabilities in her mother's classroom. She has also volunteered summers for four years at the Fairfax County Parks Therapeutic Recreation Camp Program.
Pamela worked to establish a school chapter of "Best Buddies," an international organization that works to develop one-to-one friendships between individuals with and without disabilities. She was the chapter's vice-president in her sophomore year and has been the organization's president for the last two years.
Under her leadership, the program has grown considerably, and the Best Buddies Club has been chosen to represent the school for the past two consecutive years at Reagan National Airport's winter Tree-trimming Celebration. This past year, the club members created over 100 ornaments and accompanied 18 other students, both special needs and general education, to decorate the tree.
Pamela also serves on the Fairfax County School Board's Advisory Committee for students with disabilities and on two subcommittees, one of which is the anti-bullying committee.
When asked about why Pamela was chosen for this year's award, Margaret Rogers, chair of the Student Peace Awards Committee, said that "Pamela recognizes that peace is built in many ways, but it starts with building bridges between people.  She does this in her school and in her community; as a teacher, an advocate, and a friend."
Rogers added that "Pamela is a friend – a good friend — for those who are in need of one. She understands that students with disabilities often have fewer opportunities to get out, make new friends, or go to the movies. She and the program she leads open up those opportunities. She and her peers are working to change the culture of a school and make her community stronger."