Wrapping It Up: Class of 2017 President on Senior Year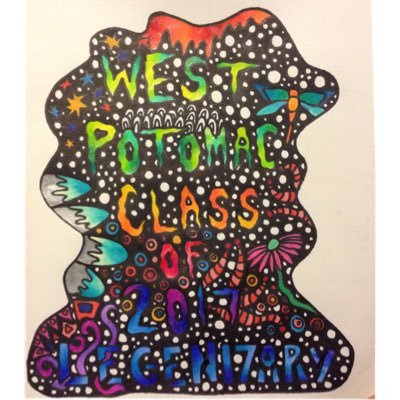 This article is a follow-up from an article from October. Click here to read it.
In October, the senior class sent out a survey asking about Class of 2017 senior privileges. These privileges included treats on every 21st of the month, spirit days on every 17th, and the privilege to paint parking spaces. Now that SHOUT is approaching, seniors had yet to see some of these privileges.
"We originally thought that treats on the 21st of every month would be creative but some of those days fell on weekends or holidays, so we had to switch the date sometimes during the year," said senior president Martha Gallagher, reflecting on the year.
She also explained money was a problem when executing the privilege.
"Money was an issue because not enough people had turned in their senior dues so we didn't have a lot of money in our account," she explained. "We wanted to make sure we had enough money to pay for the important things at the end of the year such as the $15,000 to rent out Eagle Bank arena, everyone's caps and gowns, and everything else that goes into graduation."
Despite not being able to have the spirit days, Gallagher expressed positivity for how the year turned out.
"I do wish that more people bought a parking spot to paint, because I think that would have been a cool tradition for the class of 2017 to start. But, I have been very happy with the way this year has gone, and I believe that the officers have done their best to give seniors an enjoyable senior year while also working hard to plan out graduation," Gallagher said.
Some of the senior privileges offered this year were suggested by a senior survey that sent out in October. This survey also helped Gallagher and the rest of the senior class officers chose the location for the senior class trip, which will be on June 16.
"The senior trip was decided by senior officers and sponsors, but was highly influenced by the senior survey that was sent out in October," she said. "Kings Dominion and Six Flags were the top two locations chosen by the seniors who participated in the survey, then the officers and sponsors decided to choose Kings Dominion because the trip there involves less time on the bus, and gives students more time to enjoy the amusement park."
Though Gallagher's year is almost up, she still expresses excitement for the future of West Potomac's SGA.
"I have loved being the president of such a talented class full of amazing kids, and I can't wait to plan our class reunions in the future!"
Leave a Comment