West Potomac Semifinalists Advance to the NMSC Finals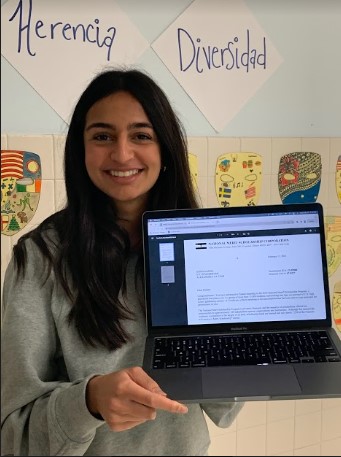 Seniors Fionn French and Saira Nagda, who qualified as Semifinalists by the National Merit Scholarship Corporation (NMSC) in Fall of 2022, have heard back on their status in the process of becoming finalists for the National Merit Scholarship. As noted in a previous article by The Wire regarding the two, both applied to the NMSC finalist round with the hopes of winning the $2,500 scholarship. According to NMSC, over 15,000 of the nearly 16,000 semifinalists are notified that they have advanced to the finalist standing. 
The process for advancing as a finalist is relatively simple: students submit the NMSC Online Scholarship Application which was due on October 5, 2022. Both French and Nagda were notified as finalists early last week by seeing it in their Online Scholarship Application, receiving a letter from NMSC, as well as an email from Mr. McMahon, Director of Student Services. The finalists should have also been presented with a Certificate of Merit. With previous issues in the timely notification to Commended Scholars this year, West Po and the NMSC have been prompt in informing finalists.
"I hope I get a scholarship, that would be really helpful," French said. "If I get anything, they'll contact me between mid-March and mid-May, or they'll contact me in mid-May if I didn't get anything."
"It had been a little while since I heard about the semifinalists, so it was definitely a nice follow-up to the previous notification," Nagda said. She explained that the university she will be attending does not give any stipend for national merit finalists, but she could still gain money from the NMSC in this next round.
The NMSC review board makes the final decision for the National Merit Scholarship, but there are also third party scholarships involved. Finalists will be contacted May 12 regarding the scholarship. Additional college-sponsored merit scholarships should be announced in early June.
Leave a Comment
About the Contributors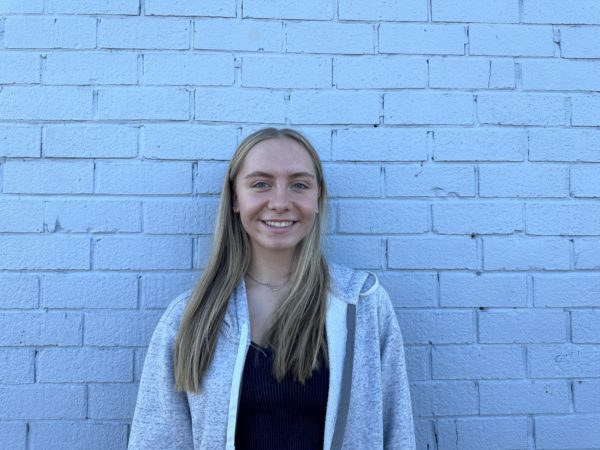 Phoebe Schultz, Editor-in-Chief
Phoebe Schultz is a senior editor and member of the West Potomac Dance Team. In her free time, she loves spending time with friends and trying new coffee...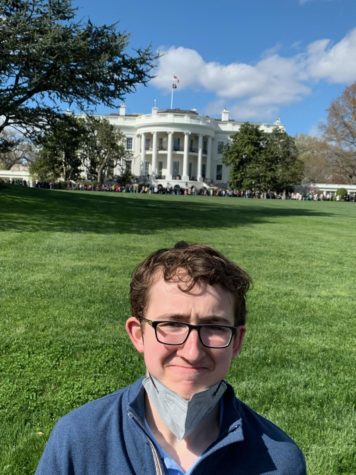 Benjamin Price, Assistant Editor-in-Chief
Benjamin Price, a senior, likes going to the movies, getting slurpees and listening to music. He is the parliamentarian of Asian-Pacific American Club...