West Potomac Concludes 2015 with New Year's Spirit Day
As the end of the Year steadily approaches, members of the West Potomac community are preparing for 2016 in style with the New Year's eve themed spirit day. This offers students and faculty the opportunity to show their school spirit with various styles of dress as well as party accessories.
Some teachers are taking advantage of the situation as a good opportunity to bring spirit and excitement to the classroom. "I enjoy this opportunity to establish this connection with the kids outside of straight academics and classwork." said Spanish teacher Yamalie Colon when asked on why she believes so much in the importance of spirit days.
Meanwhile in Nicole Borghard's Leadership class, the students had a class party complete with New Year's apparel and party favors.
This spirit day was scheduled right after sweater day to appropriately represent the order of the holidays. This event brings West Potomac's spirit week to a close with a celebration of this Year's accomplishments and events.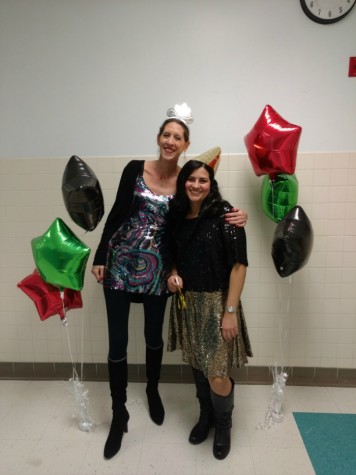 Leave a Comment