Prom Recap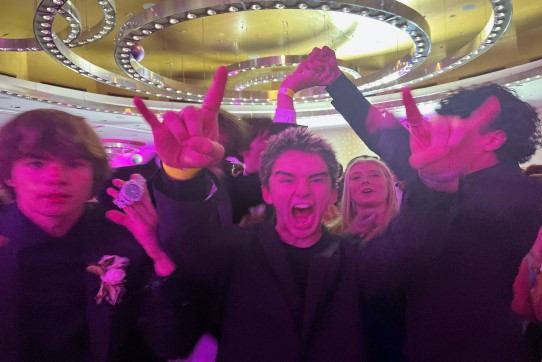 Correction: This story has been updated to include all facts and persons involved in the planning process for this year's prom.
West Potomac's 2023 prom was on Saturday, May 6, taking place at the Renaissance Hotel in Arlington. With the help of the class of 2024 SGA, the night was memorable for many, and especially wonderful for the prom court. Back in September, the SGA students worked to create a theme for prom and assisted the staff coordinators throughout the planning process leading up to the night. The staff coordinators for the prom, Ms. Carinne Hackshaw, English Teacher, and Ms. Jean-Marie Simpson, Emotional Disabilities Teacher, handled the logistics for the prom.
"We worked extremely hard to give the students at West Potomac a wonderful prom…," Ms. Hackshaw and Ms. Simpson wrote.
By many accounts, it was a wonderful night. "I had a very fun and memorable time at prom… The venue made it feel like a very fancy event, like I was at a gala," Mina Silwany, junior, said.
To fit the masquerade theme, over 500 masks were available at the dance to wear throughout the night and take home. The prom ballroom featured snacks such as mozzarella sticks, fruit, and french fries, picked by the coordinators, as well as complimentary brownies and marshmallows available at the exit of the dance.
"We had a long list of stuff and had to pick from that list and then cut it down," Jordan Edwards, junior class president, said regarding the food available at prom.
The prom court consisted of two juniors and two seniors. Emery Mounts and Jordan Edwards were on the junior court, and Ben Price and Jackie Santos were on the senior court. Upon entrance, students were provided with two tickets each to deposit in the nominees' ballot boxes which were nominated through a Google Form earlier in the week.
"The only thing I did was put my own name on the Google form because I thought it'd be funny," said Ben Price, senior prom king. "It was a weird moment because it wasn't something I really earned, or really worked for, but it felt really nice to be up there."
Leave a Comment
About the Contributor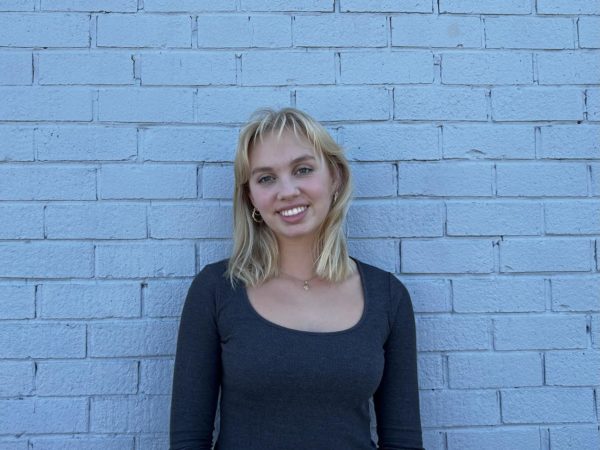 Emily Butler, Social Media Editor
Emily "Emmie" Butler is a senior here at West Po. It's her 4th year in journalism and 3rd as a Social Media Editor for The Wire. When not at school she...