Mouse in the Soup: Life on the "Rez"
The Pine Ridge Reservation in South Dakota is a world apart, in so many ways, from West Potomac.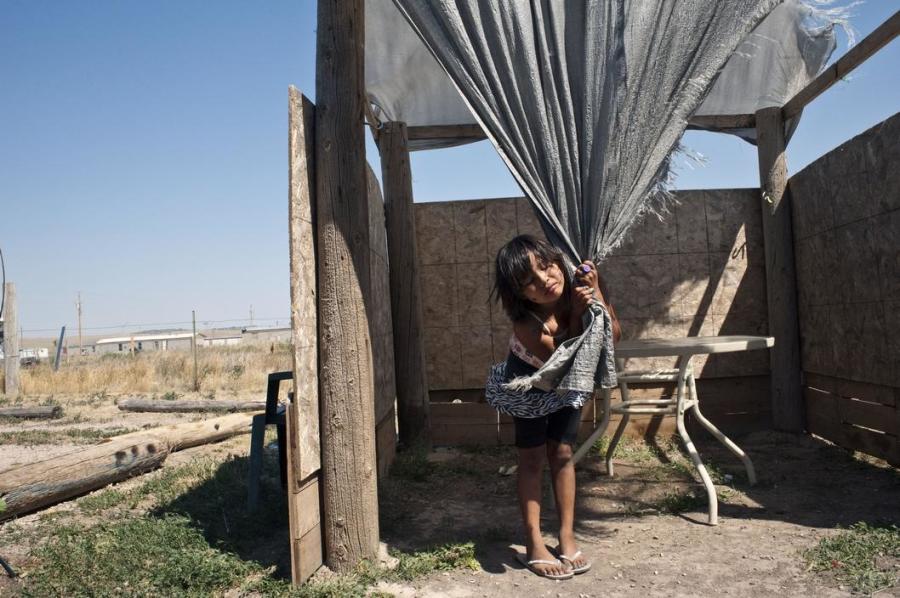 Imagine yourself in a trailer with no heat while it's below freezing outside. You barely have enough food to feed yourself and your family, and nearly every household has about three to four kids. Food, called "commodities," comes from the government, which include packets of instant eggs, milk in cans, and many other packaged and processed foods that very few would find appealing to eat.
That was daily life for me when I lived on the Pine Ridge Indian Reservation in South Dakota.
Living on the reservation is complicated and hard. Many people struggle with alcohol and drugs. On the border of South Dakota and Nebraska lies a little town called White Clay. The phrase "Alcohol Is The Enemy" is found on posters everywhere, while people who have lost hope stagger around the streets and pass out.
Poverty is one of the main struggles on the reservation. With jobs being scarce and kids dropping out of school, there are barely any jobs and hardly any education is happening. This poverty affects the children and the elderly far more than the eye can see. With no jobs there is no money, with no money there is no electricity, and with no electricity there is no heat.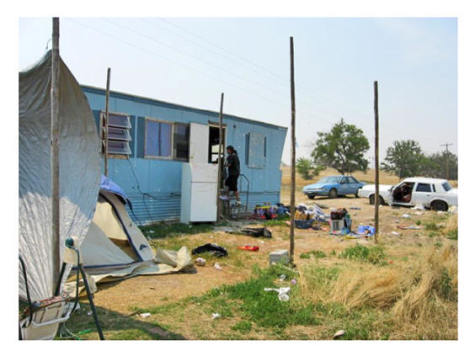 Drugs are commonly used throughout the reservation, and everybody knows somebody who is a drug addict. Why do so many people there turn to drugs? It's simple: they just give up, stop caring, get depressed, and begin to believe that drugs will solve their problem. "People think that drugs are the only way to be happy," says 16-year-old Robert Looks Twice, a young Oglala Lakota man who lives in Pine Ridge "but it's the exact opposite."
Alcohol is usually the first resort because of its cheapness in White Clay. Native Americans are at a higher risk than other minority populations for heavy drinking, binge drinking, and alcohol dependence — this risk is even greater among Native American women. A study carried out from 2002 to 2005 reported that 10.7% of all Native American age groups suffered from alcohol use disorder, compared  to an average of 7.6% across all other ethnic groups reporting the same.
The most commonly used drug is marijuana because of its ready availability. Native Americans are more likely than any other ethnic group to engage in illicit drug abuse, particularly in the age range of 12 to 25 year olds.
Physical and emotional abuse are also very common on the reservation. 1/10 of Native Americans (12 or older) are victims of violent crime annually. The rate of aggravated assault among Native Americans is roughly twice that of the country as a whole.
Let's take a look at another place, a world that could not be any farther away from the reservation, both physically and culturally: West Potomac High School in Alexandria, VA. A that school holds over 2,500 students, with great academics, sports, and extracurricular activities. Walking through its halls, you immediately notice the many different minorities in the school: Hispanics, African-Americans, Ghanaians, Russians, and so many more.
What you don't see, interestingly enough, are Native Americans at WestPo. Native Americans account for less than 2% of the total U.S. population, which is not really that small a number, but are rarely seen off the reservation. I can tell you, as one of maybe five native people here, 2% of WestPo is not Native American.
Why is that? They just can't seem to escape the poverty-alcohol-crime-prison cycle of the reservation. Unlike West Potomac, education is not taken very seriously on the reservation. Teachers get paid an extremely low salary, and tend to be very demoralized and disorganized. Most parents don't make their children go to school that often, so the kids get behind on their school work and start to fail. Most students usually drop out at a very young age: the dropout rate on Pine Ridge is over 70%.
Houses on the reservation mostly include poorly built trailers in isolated areas or bunched together in one place. The Pine Ridge Reservation does not have any banks, discount stores or movie theaters. There are no public libraries on the reservation except at the Oglala Lakota College located in Pine Ridge. Since there are very few shops on the reservation, the jobs are tough to get. Many families struggle to pay the rent of their houses.
Suicide is one of the leading causes of death on the reservation. The suicide rate on the Pine Ridge Indian Reservation is more than twice the national rate and the teen suicide rate is four times the national rate. Many people on the reservation struggle with depression because of many reasons. Some of the problems may include drug abuse, alcohol abuse, assault, violence in the household, or even abandonment by family members.
I was born on the Pine Ridge Reservation and lived there until I was nine years old. Like most of the natives I described above, I lived in a poorly built trailer with seven other people. We barely had any food, and when we did, it would go fast.
It was hard being a child on the rez. No one made me go to school or do my homework. No one really cared about my education or my future, except my grandfather and one of my closest aunts who runs a coffee shop across the street where I lived. Still, I looked forward to school for only one reason: they had food. My family would let me stay out late when I was young, not really paying attention to whether I was home or not.
I was exposed to alcohol and drugs at a very young age, and the adults around me didn't seem to care too much about it. Drunk people and and second-hand smoke was a norm for me everyday. My family, like many others, was full of  violent relationships, and was I taught to stand up for myself when someone picked on me. I got into a lot of fights with the other kids, usually as a result of seeing violence between our loved ones. There were rivalries and feuds between families that have lasted decades and are still going on today.
Packs of dogs constantly roamed around the rez; sometimes you'd see them get hit by a car and you couldn't do anything but watch them die. Just last month, a pack attacked and killed an eight-year-old girl. Drive-by shootings and other gang violence were (and still are) an every day part of life. For a little girl, the rez could be a pretty scary place.
Or a really funny place, depending on your sense of humor. I remember one time I was sitting at the kitchen table, looking at the bowls of bean soup we were about to eat. All of a sudden, a mouse popped its head out from one of the bowls, crawled out, and skittered away. Apparently, after my cousin cooked the soup, she set the pot in the sink so she could serve it up into the bowls. At some point, when none of us were looking, the mouse had run out and somehow fell into the sink, landing in the super-hot soup.
To this day, I'm still surprised that the mouse lived.
And that's what life on the rez is like. Through all the really tough times and hardships, people still manage to be brave and get by, despite how much trouble they get into. Just like that mouse. The world they live in may be full of pain and heartache, but even in the most unlikely places, the Pine Ridge Indian Reservation still has hope.
"There are two roads in life," says Robert Looks Twice. "There is a muddy road and an easy road. The rich kid takes the easy road. The poor kid takes the muddy road. While the poor kid is on the muddy road, he builds up strength to become a warrior."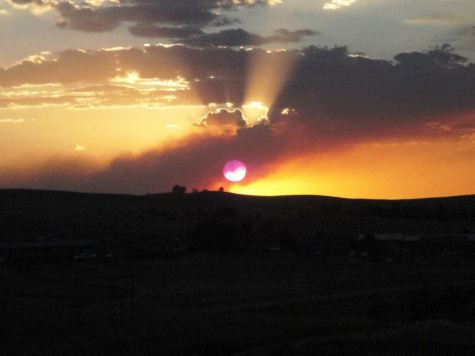 View Comments (4)