History Teacher Don Beeby To Retire This Friday After 30 Years at West Potomac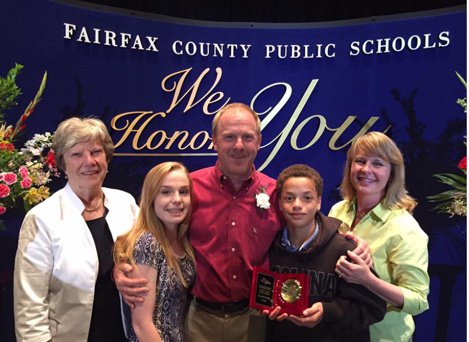 West Potomac High School loses and gains teachers every year. This year, the school is losing history and personal finance teacher Mr. Don Beeby. Beeby taught at West Potomac since Jan. 27, 1986. At first, he was hired as a security officer on Sept. 15, 1985, but after four months in the hallway, he was put into a classroom.
Over the years, Beeby has mostly taught World History I and World History II. In 1986, he taught U.S. History, and in the early 2000s, he taught U.S. Government and since the EPF window opened up, Beeby has been leading and teaching Personal Finance since 2012. After years of teaching the same subject, Beeby still feels passionate about history.
"I've always liked the Cold War, I'm fascinated with it. I love the politics of the 20th century, I'm passionate about teaching that," said Beeby.
After teaching at camp, Beeby noticed that he liked being a camp counselor and enjoyed his stance as a coach for a sorority at James Madison University. Since then, he realized he wanted to be a teacher.
"I really started to engage myself and enjoy teaching for the very first time when I was in the middle of college," said Beeby. After he got out of college, he went back to school at the University of Illinois and got his teacher certificate there.
But how did Beeby end up teaching at West Potomac? After graduating from Fort Hunt High School, Class of 1979, Beeby was teaching his first year in Chicago when he first heard about changes coming to the school. When he came back, a position came up as soon as he arrived.
"I snagged it as quick as possible," said Beeby.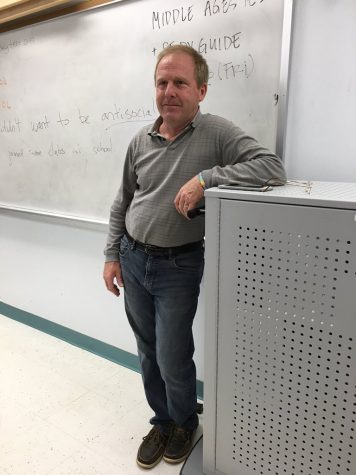 But after teaching at West Potomac for 30 years, Beeby decided it was the right time to retire. "It's ironic because the county will continue to pay you but the state does not after 30 years of service, so your paycheck will eventually start to decline," he said.
As a teacher for almost three decades, Beeby hopes that his students stay in contact after they graduate. "I hope that they would want to reconnect and laugh and enjoy the good times that we've had here," said Beeby.
Although some students have had Beeby for less than a year, most are sad to hear about his retirement. Freshman Lindsey Snell has Beeby for 4th period, World History I honors and was saddened upon hearing the news. "Mr. Beeby is a great teacher. He keeps class engaging and fun."
Not only will students miss Beeby, but fellow teachers as well. Ms. Mary Ann Cohen, a fellow History teacher, has known Beeby for 20 years.
"I'll miss the fact that he loves kids and is devoted to making them the best they can be," said Cohen. "West Potomac won't be the same without him."
Leave a Comment