Senior Theatre Student Nominated for Award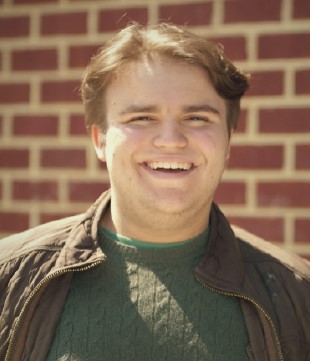 Senior Antonio "Tony" Amaral, who starred as Professor Callahan in West Potomac's Legally Blonde, was recently nominated for a prestigious Brandon Victor Dixon award, an honor given for "excellence in high school theater." In a perfect world, Amaral would have told his mother first about his honor. However, when the news broke, he was in a hallway and found out via an Instagram post a friend from a theater camp shared with him. Most everyone in his theater friend group found out soon after.
When we first approached Amaral for an interview, he was hard at work preparing for his audition for the award. He employs a unique process to make each character he plays his own, starting with their voice. "As you can tell, my voice is not 'Hello, I am deep and evil'… from there, the voice then builds the rest of the character. That's what it's like for me. And that's what it's been like, for me, when I build a character," Amaral explained.
It's easy to think that Amaral had always been anticipating this momentous occasion, but his acting journey actually didn't begin until 8th grade. A friend of his, Senior Maya Armstrong, finally convinced him to try out for a role in his middle school's production of Seussical. But his family's roots in acting go back much further than middle school. "My grandma was an actress…and she used to do lots of performances in little theaters around England. She would show me Charlie Chaplin and a lot of silent films and that kind of got me into theater."
In terms of famous actors, Pedro Pascal and Kurt Russell are some of Amaral's favorites. "Something about [Pedro Pascal's] career and what he's chosen to do, it's not Hollywood blockbusters, 24/7. He also has those limited series he does…And I love Kurt Russell. Kurt Russell has always been a favorite of mine ever since I watched The Thing," Amaral said.
Last school year, West Po's production of Be More Chill got nominated for the Brandon Victor Dixon awards. Four students who acted in it also were nominated last year, one of which went on to finals.
Leave a Comment
About the Contributor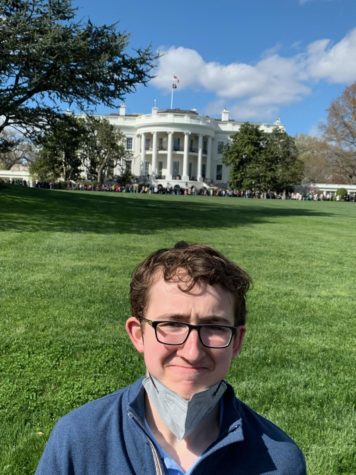 Benjamin Price, Assistant Editor-in-Chief
Benjamin Price, a senior, likes going to the movies, getting slurpees and listening to music. He is the parliamentarian of Asian-Pacific American Club...