Local Residents choose Trick over Treat at "Field of Screams"
Washingtonians and Northern Virginians alike are traveling to Olney, Maryland for the local attraction known as Field of Screams. The large park is designed to scare guests with several different tours, hayrides, and "Haunted Houses". Field of Screams is busy this time of year due to it being one of the largest "Haunted" attractions in the DMV area. The Park has also received recognition as the winner of the A&E Haunted House Design/Build Competition 2014.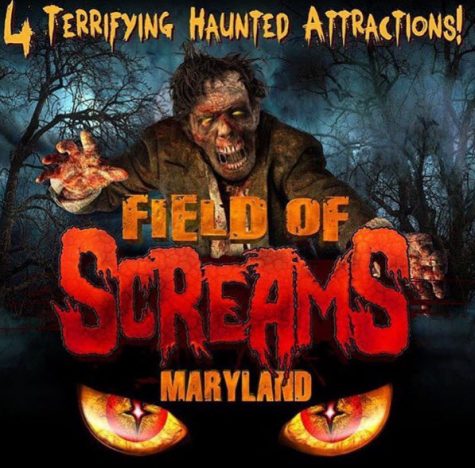 It is not recommended for children under the age of 13 to visit Field of Screams as it is a more mature setting.  The park has four main attractions; The Haunted Trail, Nightmares in 3D, Hades Hayride, and The Trail of Terror. These attractions are seasonal and are only offered in the fall months.
Before embarking on one of the themed experiences, guests gather at large bonfires where there are several food selections such as: s'mores, funnel cakes, fried twinkies, and fried oreos are available for purchase.
One of their attractions advertised as a more intense experience  is the Trail of Terror which consists of thirteen different "haunted" stops. Attendee Devin Quilty describes the setting of the haunted trail, "There are some portions where you're outside and then you walk into a house. There's people in the houses and some on the trails". The attraction takes an estimated 35 minutes to get through, although guests have described it as a lengthy experience.
Field of Screams is set to be terrifying however some participants, including Peter Fleischman, weren't completely phased by the attractions. Fleischman critiques the park after attending saying "It could've been scarier but I had a lot of fun". Aside from the few who couldn't be scared, general reviews of the park were positive and true to its terrifying reputation, attendee Sydney Webster said "It was a great experience. The fields were very scary."
The attraction offers tours up until November 5th, but aims to reopen next year with a another new design to offer new exciting experiences to previous attendees.
Leave a Comment