Courtyard Conundrum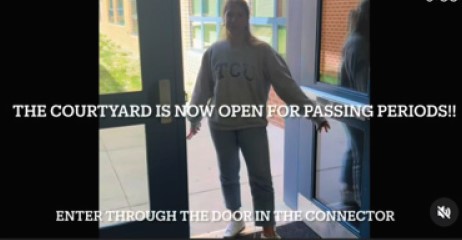 When they first finished up the construction on the new wing of the school. I was looking forward to visiting the courtyard that was built between the Gunston connector and the new building. We were told early on that we'd be able to use it. Nine months later, I still haven't been in the courtyard at all. 
A recent West Po Instagram reel posted on April 11 said "COURTYARD IS NOW OPEN," and advertised that you could use it to get from the Gunston connector to the new building only. It's great that this new resource can finally be used, but what took them so long? 
The worst thing about the courtyard not being able to be used until now is that it could help with controlling the flow of traffic, especially after the "Under One Roof" mess. Sure, the winter weather may not have made using the courtyard ideal, but if it was an option since the start, I'm sure people wouldn't be as opposed to the new policy since the congestion would not have been as bad, and we could get outside.
What makes this situation even more confusing is that as of April 17, the courtyard still isn't open, despite it being announced last week during the PTSA meeting that it was already open. Maybe the West Po Instagram account messed up when they posted the reel, but that only makes the problem worse in my eyes. That means that there is a clear communication issue between the school administration and us. My issue isn't that the courtyards haven't been opened yet–of course, I get it if there was some kind of code in place that didn't let the school use it until now. The problem is that we're being left in the dark for months on end about something that we pass by every day.
Transparency is the best solution. While I don't agree with the Under One Roof policy, I appreciate how the administration took the time to explain to us why it is the way it is. If someone could announce in the daily announcements what the rules or times of the courtyard are it could clear up the confusion most people have. It would be nice if the school gave us an explanation as to why the courtyard can only be used to get from Gunston to the new building, instead of to the Quander door, too. No matter what the school decides to do with the courtyard or any other new rule or addition going forward, there needs to be better communication with us.
Leave a Comment
About the Contributor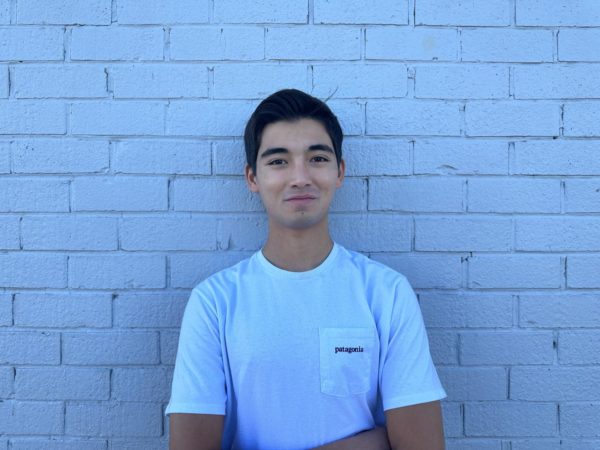 Miguel Tsang, Co Editor-in-Chief
This is senior Miguel Tsang's third year writing for The Wire. Not only the president of West Po's Asian-Pacific Americans Club (APAC), he's also active...