The History of "Quander"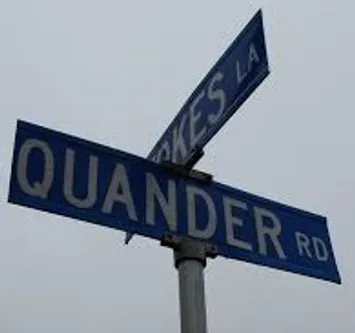 It's impossible to go to West Po without recognizing the name Quander. Quander road, the Quander building, and the Quander Road school which is just down the street. Where does this word actually come from though? Is it a name? What does it mean? The answer may surprise you.
Dating back 330 years, the Quander family is the oldest documented African-American family in the United States. Many African American families began around the same time period, but the thing that sets the Quanders apart is that they have records of even their earliest family members in the US. Their origins can be traced back to Ghana, with the earliest known family member being Egya Eduam Amkwandoh. How did the last name Amwkandoh become Quander? It is believed that when Egya was sold into slavery, an English slave trader mistook her last name as "I am Quando," which over the years was adapted to become Quander.
Since the Quander family has traceable roots which go so far back, lots of notable people throughout history are actually a part of this family. For example, Nancy Quander, an enslaved woman who worked as a spinner for George Washington, and Elizabeth Quander, a singer who worked with Duke Ellington. Two of the historic Tuskegee airmen, the first African-American military pilots, were also Quanders. Today, Rohulamin Quander is a retired Senior Administrative Judge living in DC and is also the founder of the Quander Educational and Historical Society Inc.
A building in West Po being named after the Quanders isn't just a nice homage though. In an interview with West Po teacher Mr. Clyde Nelson, he revealed some of the history behind the building's name. "As part of the compromise for the school that we built, according to the community stories, was to name buildings to identify what the area was… So therefore, [the] agreement with the family upon the name was that these buildings would be named to keep the Quander influence in history." An agreement was actually made with the Quander family to name a building after them since this school was built on their land. That is also how Quander road got its name.
While preserving the family history may be a huge responsibility, the legacy of the Quanders is alive and well at West Po.
Leave a Comment