National Honor Society Inducts New Members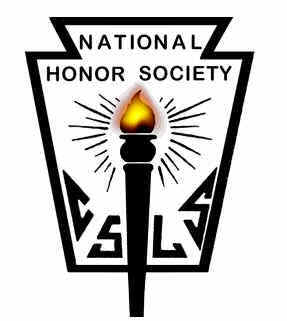 On Dec. 16th, the National Honor Society at West Potomac held its new member induction ceremony for the 2013-14 academic year. The event began with a procession of the NHS inductees, which was acknowledged by the parents, administrators, and West Potomac's new principal, Alex Case, all standing in silence for the inductees' entrance.
After the call to order, NHS President Katie Murray opened the event with a welcome message to the attendees. She discussed the increased responsibilities that everyone attending – students, parents, and administrators – would have to carry moving forward. Murray emphasized about how this is not an end, but rather a new beginning for everyone.
After the introductions for NHS Officers and distinguished faculty, the Senior Spotlight Awards were presented to various teachers who the Class of 2014 had voted as the best teachers.
Mr. David Chordts, a member of the National Association of Secondary School Principals (NASSP), also spoke at the event. In it, he told the NHS inductees of the pride they had brought to West Potomac, and the importance of their induction to their school, their families, and their young lives.
In one of the most important gestures of the evening, the speech was followed by the symbolic lighting of the NHS Torch, followed by the lighting of several smaller, adjacent torches that represent the tenants of NHS: Scholarship, Service, Leadership, and Character.
The NHS Officers stood and led the inductees in a recital of the NHS Induction Pledge before the event was concluded by Ms. Allison Satterwhite, an NHS faculty sponsor, who in her closing remarks encouraged the newly inducted NHS members to continue to pursue academic prowess in all areas of academia for the rest of their educational career.