DE vs. AP: Which Class Should You Take?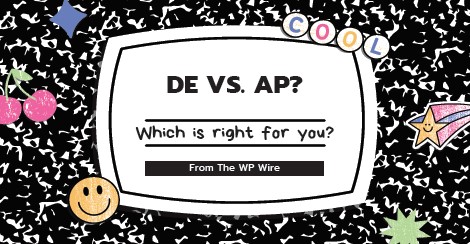 Many new Dual Enrollment (DE) and Advanced Placement (AP) courses are being added to the West Po course selection this upcoming 2023-2024 school year. DE and AP classes are alike in that they both offer a rigorous curriculum to prepare high school students for the demands of college. They are both considered college-level courses, but what is the difference between the two, and which class is better for you?
   DE classes are college courses offered to high school students through Northern Virginia Community College (NOVA). By passing the class, students obtain college credit that can be transferred to some four-year universities. For students planning on staying in-state for college, DE is beneficial because many Virginia colleges, including James Madison University, University of Virginia, George Mason University, and Virginia Tech accept credits obtained from taking a DE class. However, it is important to research whether the schools you are interested in accept the DE courses you have taken.
   In contrast to DE, AP classes are provided through the College Board rather than through NOVA. The most notable difference between AP and DE is how college credit is gained. While for DE, college credit is guaranteed by passing the class, AP students must pass an exam at the end of the year to qualify for credit. The AP exams fall in the first weeks of May and scoring is on a 1 – 5 basis, a 3 being passing. More selective colleges require a 4 or 5 to gain credit. If you are an AP student, research what scores are needed for credit at the schools you are interested in.
   The English department will be adding two DE courses this upcoming school year: DE College Composition I & II for juniors and seniors, as well as DE World Literature for seniors.
   "This year I took AP Government and last year I took DE U.S. History," Allyson Anderson, senior, said. "I found that DE was a better fit for me because AP is much faster paced… the work is still challenging for DE and you get guaranteed college credit in-state, but for AP you're not guaranteed unless you pass the exam."
   When it comes to choosing which classes are best to take, it is important to consider the pace of the class and the workload that comes with it. Many students have said that they feel that DE classes are much more manageable while still providing a challenge.
   "The other major difference [between DE and AP] is that because the first-year DE course (College Composition I & II) is technically two-semester courses, you need to have a passing grade at the [end of the first] semester to stay in the course until the end of the year," Mr. O'Grady, West Po English teacher, noted.
   In the end, choosing to take a college-level course in high school, whether that be a DE or AP class, is very impressive. These classes are great for college preparation and growing time-management skills as well as study habits. While you can't go wrong taking either type of class, consider what you would like to get out of the course. If college credit is very important to you, it may be easier to obtain through DE classes. For a more structured class, AP could be the right choice because AP teachers follow the universal curriculum offered through the College Board.
   "The best thing for students to do as they are trying to make up their minds between AP and DE is to look at the requirements/credit offerings at the schools they think they might want to attend," O'Grady explained. "Every college makes this information easily available on their website."
Leave a Comment
About the Contributor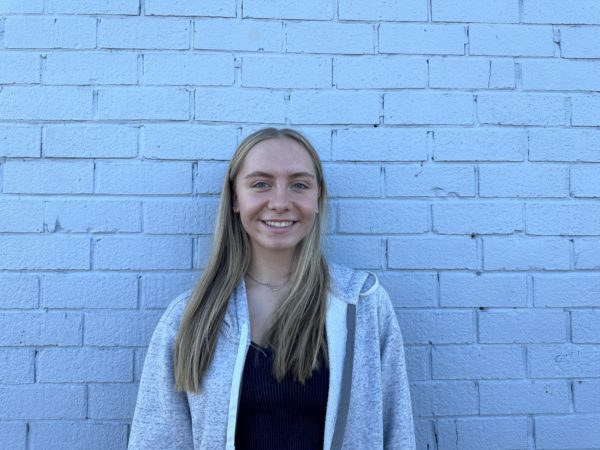 Phoebe Schultz, Editor-in-Chief
Phoebe Schultz is a senior editor and member of the West Potomac Dance Team. In her free time, she loves spending time with friends and trying new coffee...